19 June 2018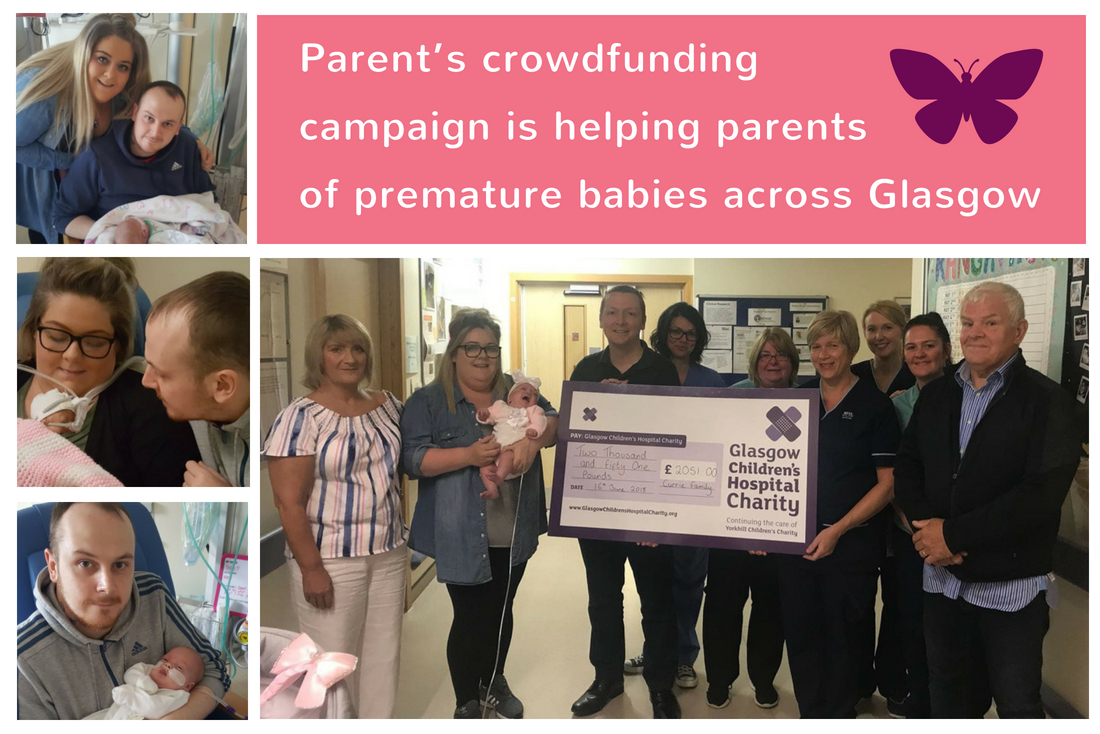 On the 11th December 2017, Danielle Currie and Derrick McNaught's baby twins, Sofia Grace and Grahame were born 16 weeks premature. Both were transferred to the neonatal unit at the Royal Hospital for Children, Glasgow, where they were to receive specialist care. 11 days later, very sadly, baby Grahame passed away.
Little Sofia battled on, and after spending a total of 164 days in the hospital, she is now home with her family, once again proving just what little fighters these preemies can be when the odds are against them.
For parents Danielle and Derrick, they knew early on that they wanted to do something to help support other parents finding themselves in the same position with a baby in the neonatal unit and knew exactly how they wanted to help. Referring to the video updates they had been receiving from the NICU since they'd first arrived there, Danielle explained more on their
crowdfunding page
, Danielle said,
"The nurses sent us videos of the twins every night so that we could see how they were doing; unfortunately, our little boy passed away at just 11 days old and we still have all the videos that the nurses have sent us and we look back at them all the time and will always have these memories and they give us a lot of comfort. Videos make the journey of being in NICU that little bit easier. We have met and made great friends with other families in the unit who also feel a fantastic benefit from receiving the videos of their little ones progress each day."
Danielle and Derrick wanted to help other parents receive videos too, so they set up a crowdfunding page to raise money to purchase new iPads. iPads are what nurses use to send video updates to parents, when they are away from the unit, so to the nursing team at the Royal Hospital for Children, they are invaluable.
We are delighted to share that their campaign was a huge success, raising a whopping £2,051! Danielle and Derrick visited the hospital on Saturday 16th June to hand over their cheque to the
Glasgow Children's Hospital Charity
, well done to you both and thank you everyone to who supported them!
Video updates are being used to capture special moments when parents aren't by their baby's side. One such special moment for Danielle and Derrick was when neonatal unit staff recorded
this video
of baby Sofia receiving her first bottle! Danielle said that when she received the video she screamed with joy, so much so that her Dad (who was driving her to the hospital at the time) nearly crashed the car! It was a big moment for the family, and as they weren't there in person, as parents simply cannot be there all the time, it is wonderful that it was caught on film.