05 November 2018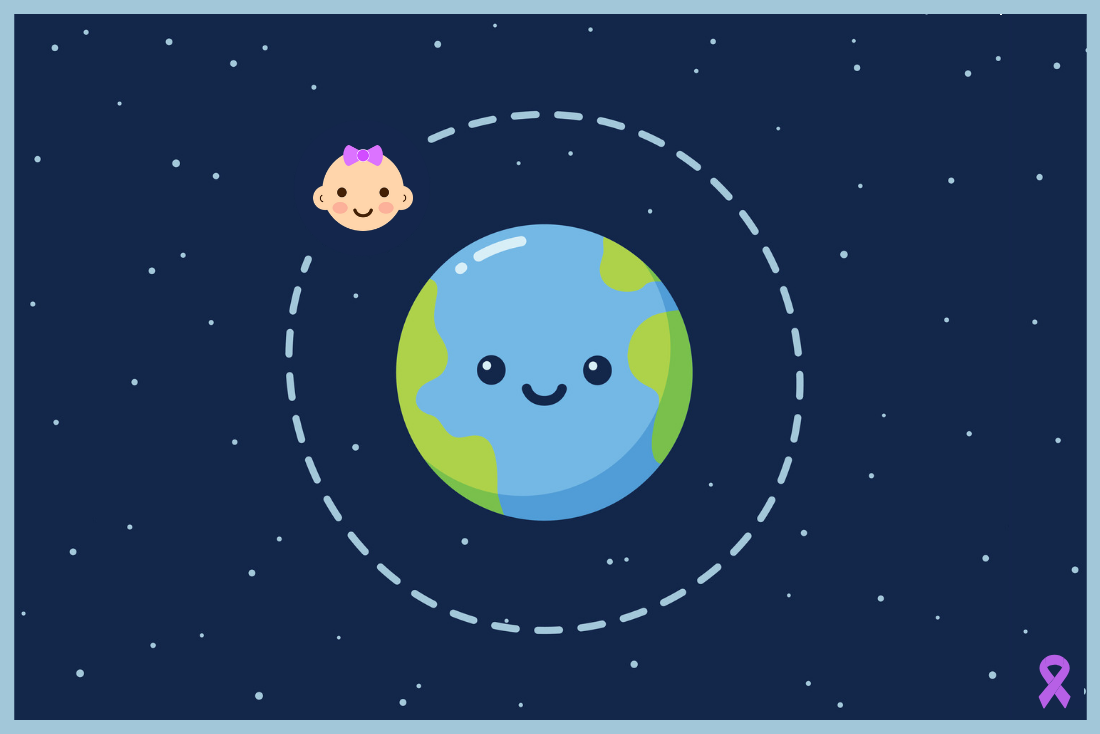 The Neonatal Unit is a world which you may never know exists, until you find yourself in it.
November has arrived, and the countdown to World Prematurity Day has begun. Taking place on November 17th, it is a day when people and organisations around the world, come together to raise awareness of the effects of preterm birth on babies and their families. Each year, around
15 million babies
are born preterm worldwide, and in the UK alone there are around
60,000 babies
born prematurely.
WPD was first established in 2008 by the European Foundation for the Care of Newborn Infants (
EFCNI
) and partnering European parent organisations. The international co-founders
LittleBigSouls
(Africa),
March of Dimes
(USA) and
National Premmie Foundation
(Australia) joined and helped make WPD an intercontinental movement.
Our Campaign
This year, vCreate have called upon parents of preemies to share their experiences of premature birth, to help raise awareness and provide reassurance to those parents who are fighting their own NICU battles this very moment. We'd like to say a huge thank you to everyone who has been in touch, the powerful images of your little fighters will show that although things can seem impossibly difficult right now, there is a light at the end of the tunnel. Today, we will begin to share the 'before' and 'after' photos of your preemie fighters, and your words of wisdom for other NICU families to help them through this time of uncertainty.
Not a Preemie Parent but Want to Show Your Support?
There are a number of ways people can get behind the movement to help improve the situation for babies and families, here are just some of them:
1. Help Support Parents of Premature Babies
Join 'The Smallest Things' campaign and
sign this petition
, calling on the government to extend maternity leave for mothers of premature babies. Are you an employer? Become an
'Employer with Heart'
, and support parents of premature babies directly.
2. Help Fund Research
Research into premature birth is vitally important. From predicting and preventing, to helping those babies once they are born. There are a number of charities funding research into premature birth,
Borne
,
Tommy's
and
Bliss
are just a few.
3. Support Your Local Neonatal Unit
Look for the unit or hospital charity and find out what they need help with. Maybe it's fundraising for equipment? Maybe they need books for their NICU library? Perhaps they need help of the crafty kind, knitted woolly hats or blankets?
Preemies UK
are just one group of crafters who are knitting and sewing for preemies. They let you know what they need, you send it in, and they forward your efforts on to units in need.
4. Change Your Profile Picture
Why not show your support on social media and get yourself a
World Prematurity Day Twibbon
?
5. Know a Baby in the Neonatal Unit?
Do you know a NICU warrior who would look super cute in these outfits from
BabyPrem
? All proceeds raised from the sale of these NICU outfits will go to charity.
However you show your support, let's do all we can this month to help shine a light on this oh so important cause which is affecting so many, but above all, let's talk about premature birth.