18 May 2018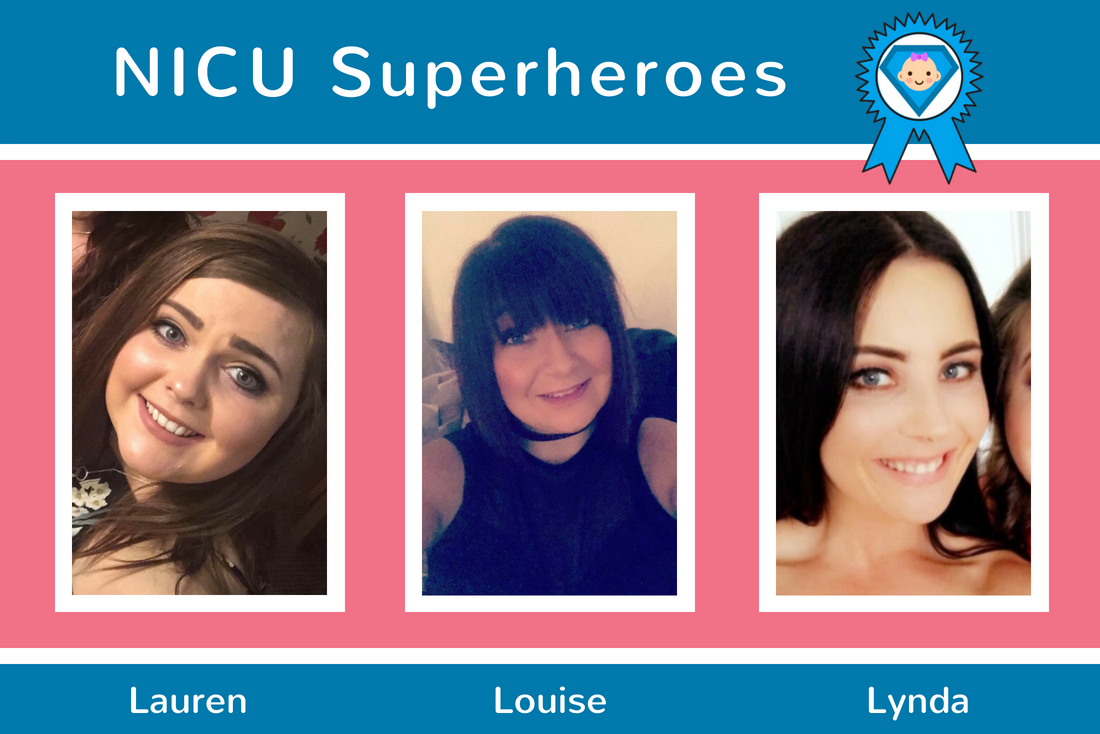 Leeanne Campbell is the latest parent to share her NICU Superheroes with us. Leeanne's daughter, Carys, was born prematurely at 23 weeks in the Queen Elizabeth University Hospital, Glasgow. She told us that all the staff there were fantastic, but there were three nurses in particular who helped her and her family through the toughest of times...
Lauren Martin
"Lauren was one of the first nurses to look after Carys when she was born extremely prematurely at 23 weeks. She was also there when Carys had her first surgery, which was an extremely stressful time. Lauren was a great support to us and always made us feel that Carys was in safe hands. A genuinely lovely person and a fantastic nurse."
Louise Dalgleish
"Louise was on duty the first (of many) times Carys came off the ventilator. Myself and Nicole were extremely nervous and Louise was very supportive and always did whatever she could to reassure us throughout our NICU journey, something we will forever be grateful for. An amazing nurse and an even nicer person."
Lynda McKimmie
"Lynda (aka L-Dawg) enabled us to have her first ever skin to skin with our daughter Carys (aka C-Dawg) a moment we will never forget. Lynda was amazing with Carys and was there for us through some very difficult times. She has a heart of gold and is a credit to her profession."
What lovely words! If you'd like to say an extra special thank you to staff in the neonatal unit who touched your family's life, please do get in touch. We're asking parents to drop us a brief note with the name of the NHS staff member they're nominating, why they're nominating them and which hospital they work in to
parents@vcreate.tv
, or send us a direct message via
@vCreateNeonatal
on Facebook.
To help encourage more parents to come forward and share their thanks, so we've designed a
poster
that staff can print out and display in their units so that more parents can learn about the NICU Superhero campaign. Staff that are nominated for the award will receive a special
NICU Superhero rosette
, a certificate, and be in with a chance to win 'NICU Superhero of the Year.'