02 November 2023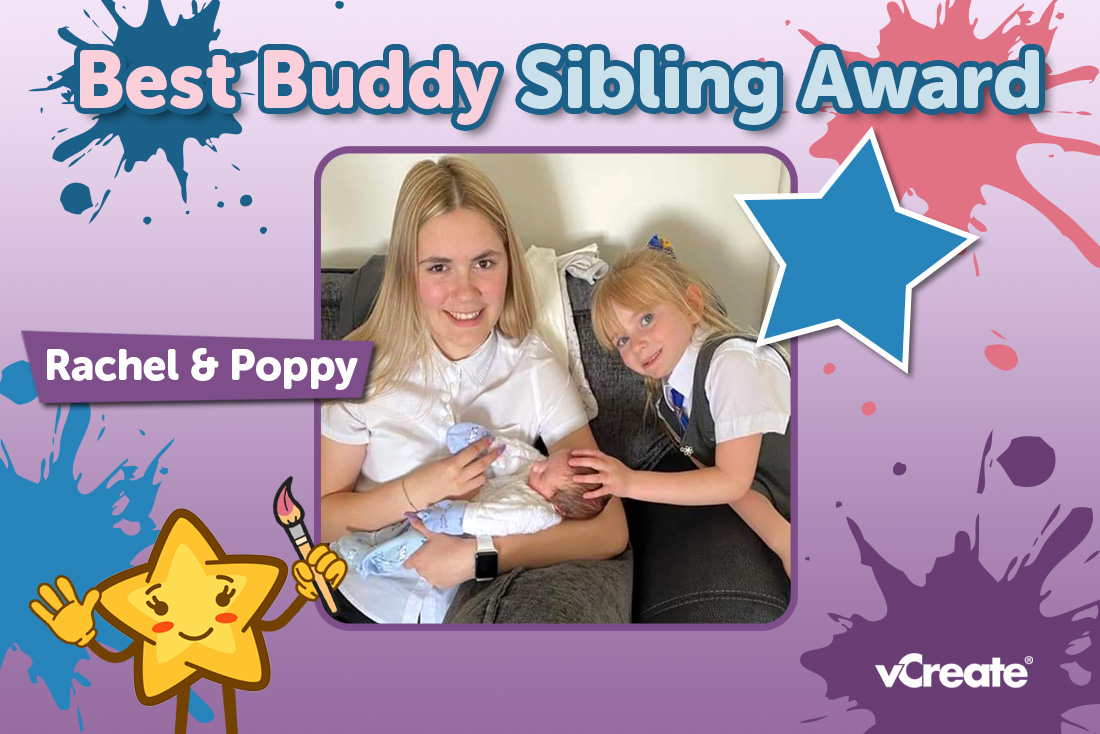 Rachel and Poppy are super sisters!
When Rachel and Poppy's brother, James, spent time in the neonatal unit, they were so brave and coped really well.
"My son, James, was born during COVID in August 2020.

His two big sisters, Rachel and Poppy, were so worried about their brother and couldn't visit him in hospital.

It was so hard for us all.

We couldn't spend time together as a family and I missed my daughter's first day at primary school due to being at the hospital.

Even though her Mummy wasn't there, she got on with it and couldn't wait to tell her friends about her baby brother.

When James came home, the girls were over the moon.

James is now 3 and has his sisters are wrapped round his little finger.

Rachel and Poppy deserve this award because they were so brave and coped so well through what was one of the hardest times in their life.

The girls are now 8 and 18 and are the best big sisters to James."
Well done, Rachel and Poppy!
James is so lucky to have two caring sisters to help look after him.
Your certificate and goodies are on the way to you.
Do you know a super sibling?
If you know a brother or sister that has been very brave whilst their sibling has spent time in hospital, send us an
email
with their name, a photo, and why they are so amazing!