14 April 2023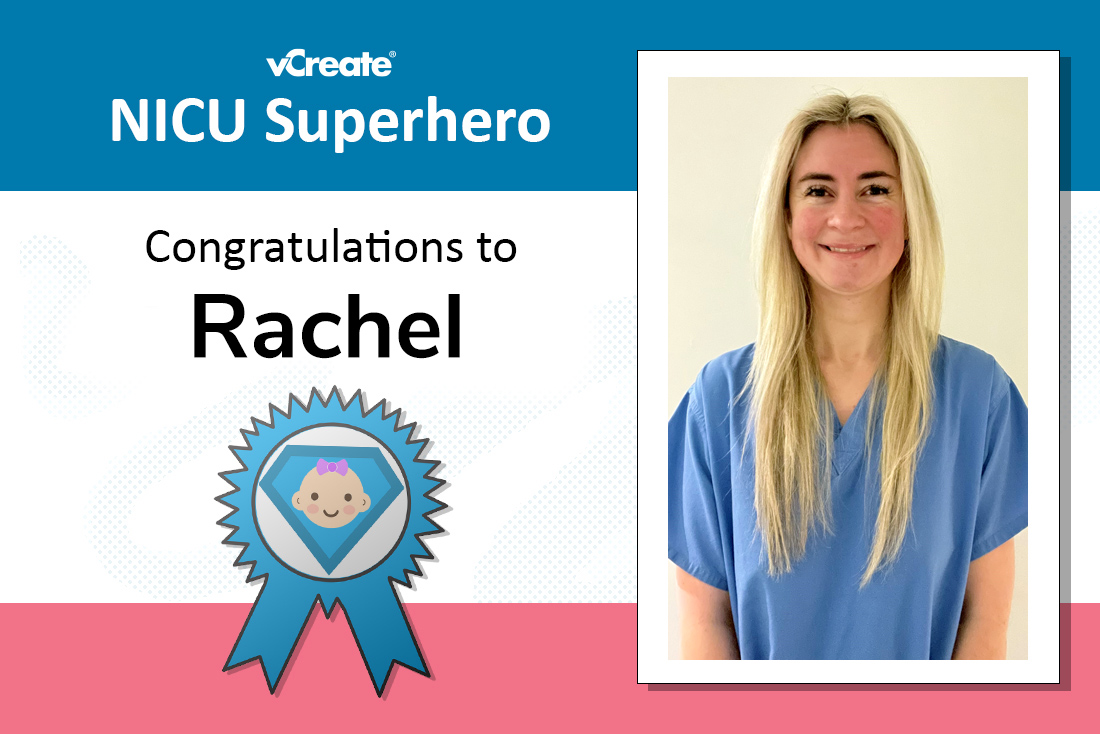 Kaitlin has nominated Rachel from the Simpson Neonatal Unit in Edinburgh for our NICU Superhero Award!
When Kaitlin's son, JJ, spent time in the neonatal unit, Kaitlin was so grateful to Rachel for going above and beyond.
"Rachel helped us through a difficult situation and tried to keep our minds positive and happy.

She is an amazing nurse that goes above and beyond for all the babies.

Even when Rachel was busy, she still found time to send us vCreate updates.

Rachel always had time for our little boy and treated him like he was her own. She was with us throughout our whole journey and any bumps we had.

Rachel always answered any questions that we had and would always stop to say hello.

I can't thank her enough!"

Congratulations, Rachel.
The way you go the extra mile for families and make them feel so welcome really means the world to them.
Would you like to nominate your NICU Superhero?
Our nomination process means that we will be accepting a small number of nominations on a regular basis. Please keep an eye on our
Instagram
and
Facebook
stories as we will post updates about when we are next accepting nominations.