28 October 2022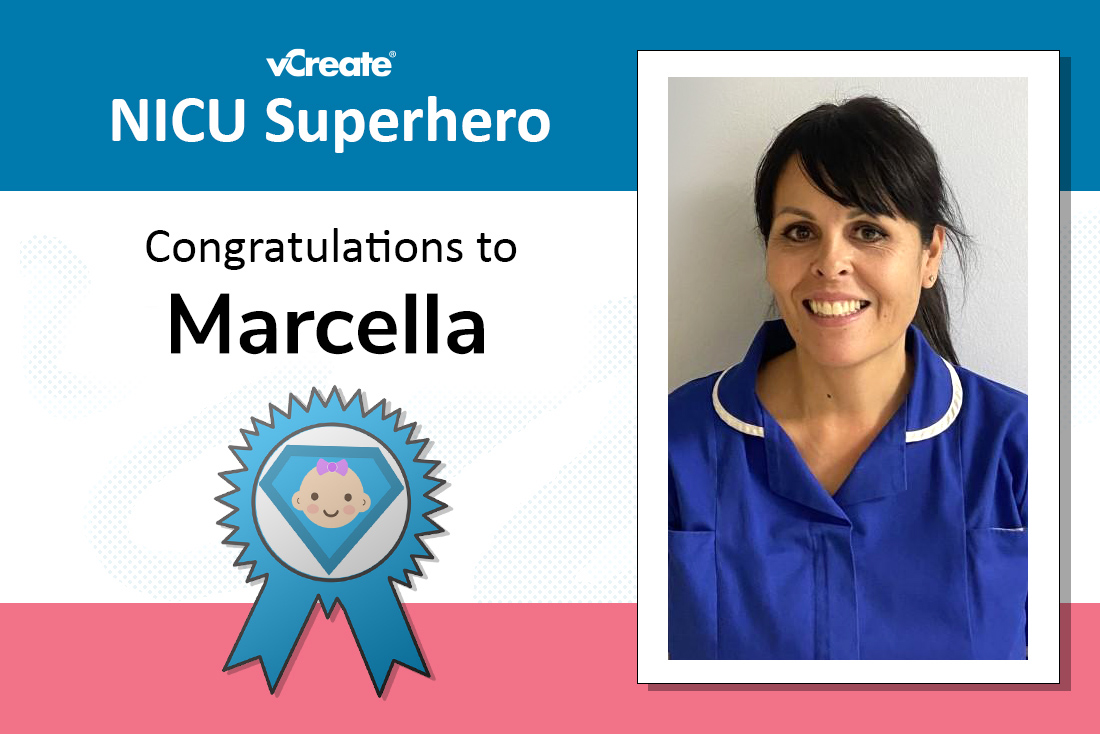 Rachel has nominated Marcella from Arrowe Park Hospital for our NICU Superhero Award!
When her daughter, Evelyn-Rue, was born at 25 weeks gestation, she was so grateful to Marcella for always going the extra mile.
"Evelyn-Rue was born at Arrowe Park Hospital which was 30 miles away from our home.

Marcella went above and beyond in helping to support me and my other children.

She would come in to check on us even when she wasn't my daughter's nurse that day. Nothing is ever too much for her.

She helped to organise my daughter's baptism and made it as special as possible.

Marcella's a big advocate for helping us create special memories throughout our journey.

She has been with us through the highs and the lows, celebrating every step forward and holding me up through every step back.

Marcella gave me the confidence to look after Evelyn and she always provides the best care.

Her kind and caring nature made leaving my baby that bit easier. I knew Evelyn would be showered with love and cuddles.

I will never be able to thank Marcella and the team enough."

Wow, Marcella! The way you go the extra mile to make families feel at ease during their journeys really makes all the difference. Congratulations on the outstanding nomination!
Would you like to nominate your NICU Superhero?
Our nomination process means that we will be accepting a small number of nominations on a regular basis. Please keep an eye on our
Instagram
and
Facebook
stories as we will post updates about when we are next accepting nominations.