22 March 2023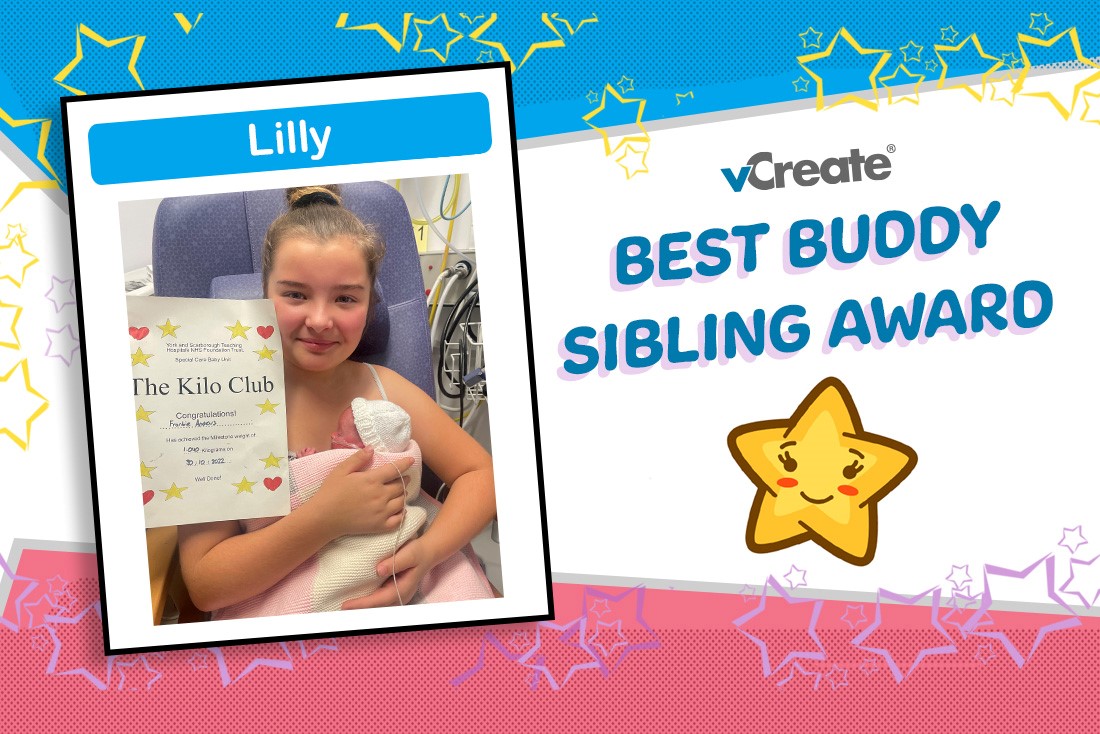 Lilly has been nominated for our award by her Mum, Rachel.
Lilly was such a star when her sister, Frankie, was born at 27 weeks gestation, weighing only 1lb 5oz.
"Due to many complications, we were transferred to Jessops Wing in Sheffield. This was miles away from home!

We stayed there for a month before moving to the SCBU in York for another 8 weeks.

Lilly was so strong and grown up during these 12 weeks.

She shared her time between the hospital and being away from me and her Dad.

I am so proud of her and she dealt with so much at just 9 years old."
Well done, Lilly!
You're a superstar sister and your Mum and Dad are so proud of you. Frankie is so lucky to have such a brave big sister to help take care of her.
Do you know a super sibling?
If you know a brother or sister that has been very brave whilst their sibling has spent time in hospital, send us an
email
with their name, a photo, and why they are so amazing!