04 June 2021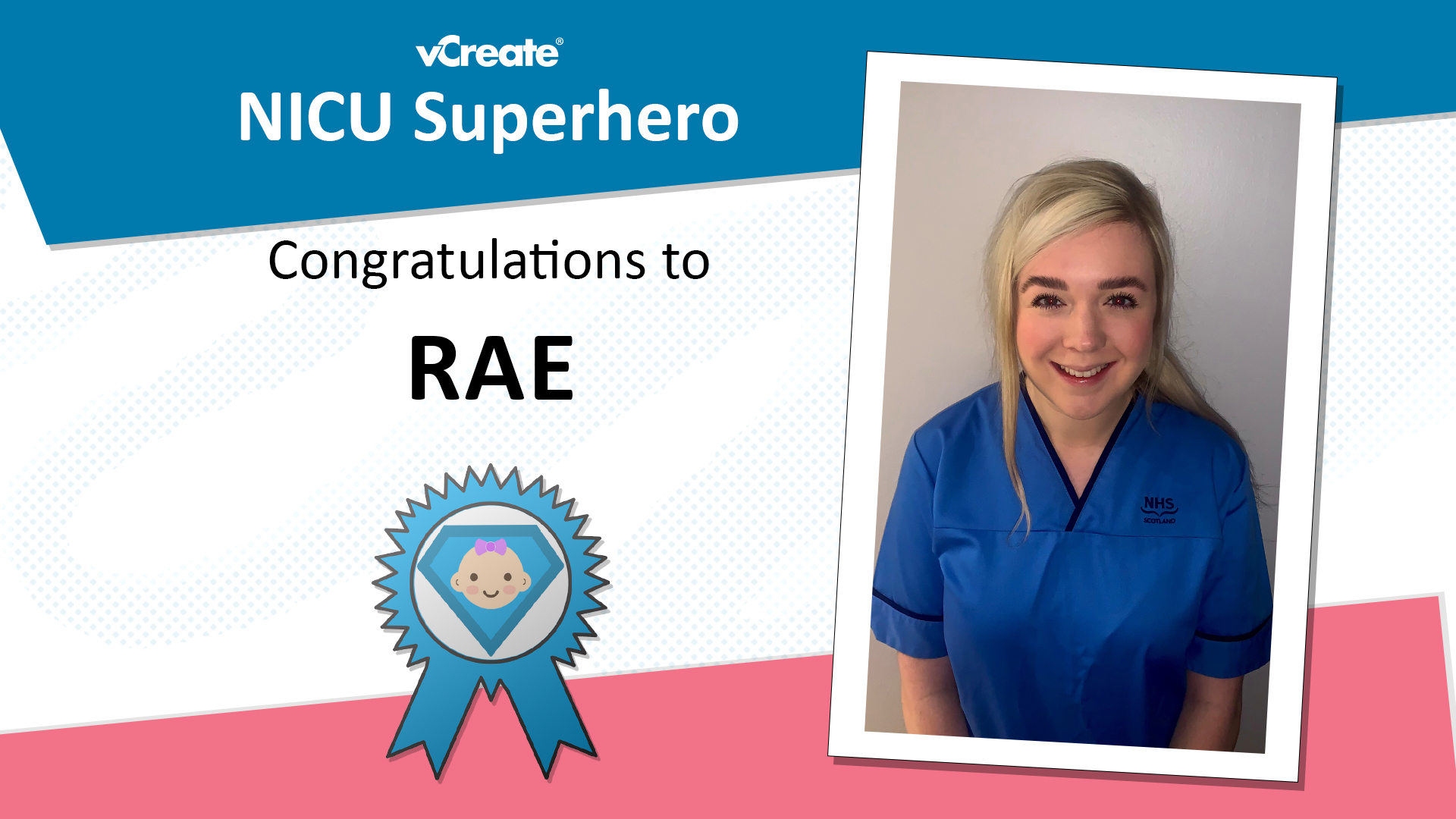 Sarah has nominated the fantastic Rae from Ninewells Hospital for our NICU Superhero Award!
Whilst Sarah's daughter, Eleanor, spent time in the neonatal unit, Sarah was so impressed with Rae's attitude and care.
"Rae was really kind and understanding.

She always took a lot of time to speak with us and check we understood what was going on. Rae helped us discuss our fears and let us ask any questions that we had.

During all of the important things, Rae always made sure she was around, like when Eleanor had her laryngoscopy.

Rae was an amazing advocate in helping make sure that the medical team knew what we were worried about.

She was always there when we were feeling overwhelmed or scared, and never made our fears invalid or unfounded. It made a huge difference!"

Congratulations, Rae. Your caring and understanding nature make a real difference to families like Sarah's.
Nominate a NICU Superhero
If you would like to say a big thank you to a member of the neonatal team, keep an eye on our
Facebook
page for details of when our NICU Superhero Award nominations are open!