26 July 2023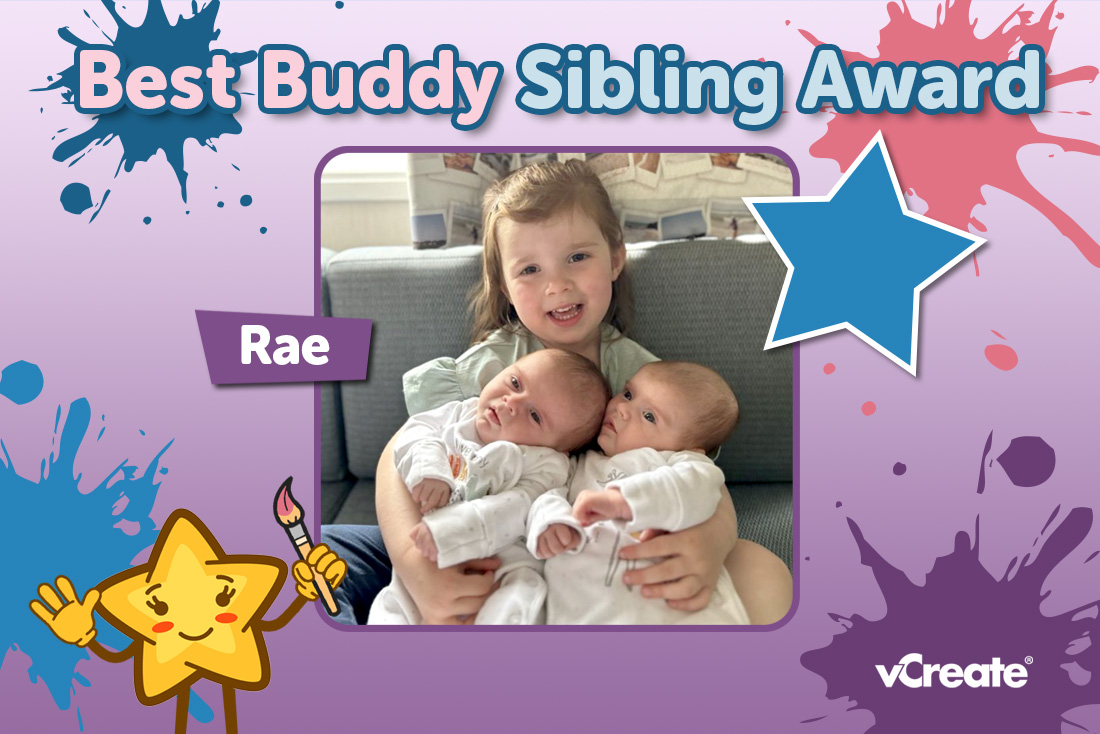 Sophie has nominated her incredible daughter, Rae, for our Best Buddy Sibling Award!
When Rae's twin sisters, Elle and Mila, were born 4 weeks premature, Sophie was so proud of Rae and the way she coped during this difficult time.
"When the twins were born, they spent 10 days in the neonatal unit and Rae was a super big sister during this time.

She shared Mummy and Daddy's attention with her sisters and helped look after them a lot.

Rae shares lots of cuddles and kisses with Elle and Mila and cheers them up when they are upset, exactly as a big sister should do!"
Well done, Rae!
Elle and Mila are so lucky to have such a kind and caring sister.
Your family are so proud of you.
Your certificate and goodies are on the way to you.
Do you know a super sibling?
If you know a brother or sister that has been very brave whilst their sibling has spent time in hospital, send us an
email
with their name, a photo, and why they are so amazing!