26 March 2021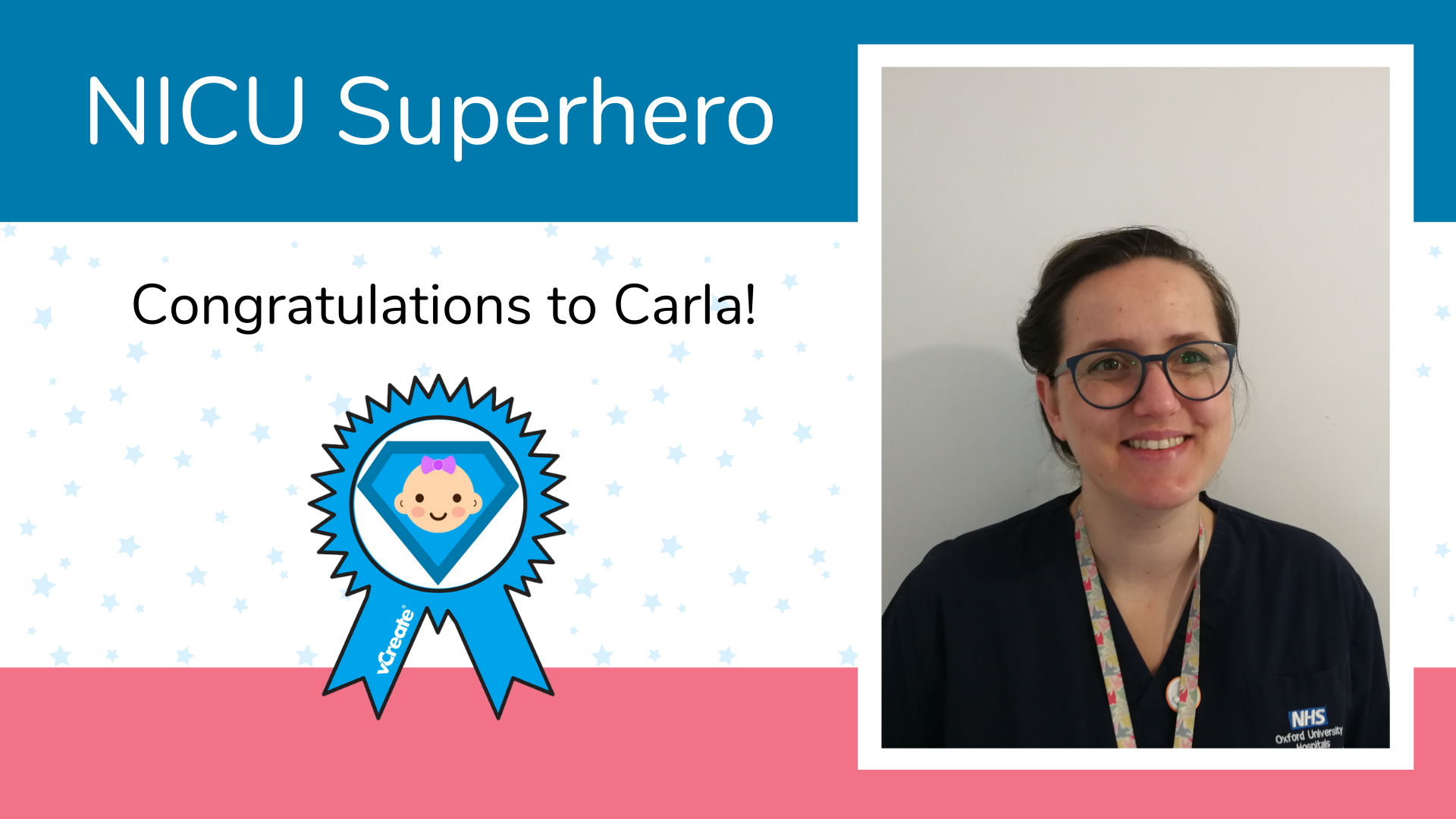 Rekha has nominated the brilliant Carla from John Radcliffe Hospital in Oxford to be crowned NICU Superhero this week!
Rekha's son, Aaryan, was born at 26 weeks gestation and spent 100 days in the neonatal unit. While on the unit, the support Rekha's family received from Carla was outstanding.
"I cannot thank the whole team at John Radcliffe enough! However, I wanted to say an extra special thank you to Carla who went above and beyond not only to care for my son but the whole family too.

Carla is kind, caring, and hard-working.

She would motivate me and cheer me on when I didn't think I would produce enough milk and she always made sure I was OK.

I could go home knowing that Aaryan was in the best place and in the best hands. Carla was a shining light on our gloomy days.

Even though the odds were against Aaryan, thanks to the hard work and care of the staff, we have a very happy baby!"

Congratulations, Carla! These lovely words prove you are very deserving of this award. Your hard work and dedication make the world of difference to families like Rekha's. Well done to the fantastic team at John Radcliffe Hospital, too!
Nominate your NICU Superhero
As our NICU Superhero Award is so popular, we only open nominations for a short time. We will be opening nominations on Monday the 29th of March at 10am. Keep an eye on our
Facebook
page for the announcement!