01 September 2021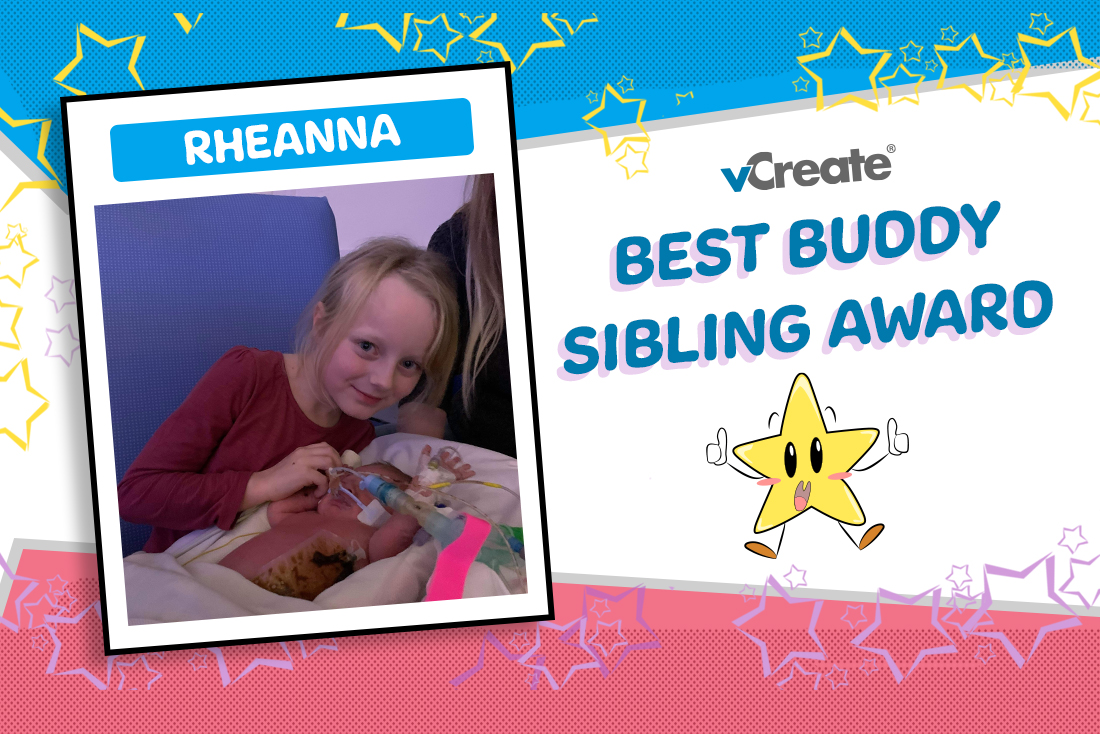 Kelly got in touch with us to nominate her fantastic daughter, Rheanna
(9)
, for our Best Buddy Sibling Award!
Rheanna has been an amazing big sister to Isla-Rose and was so brave during her baby sister's stay at St Michael's Hospital in Bristol.
"On Christmas morning 2019, our little Christmas miracle, Isla-Rose, came into the world 6 weeks early.

Isla-Rose was born with a complex, rare condition called cloacal malformation.

Our first 6 weeks in the neonatal unit were really hard as Isla-Rose got very sick throughout.

She had sepsis, E.coli, was on and off life support and had several trips to theatre.

Rheanna was our rock at this time.

It was a blessing that she could be with us in the unit and she had a lot to do with Isla-Rose's care.

Rheanna was so hands-on with caring for her sister. She always wanted to empty her colostomy bag, change her nappy and bedding and feed her through her NG tube.

She would also read Isla-Rose stories and tell her what she had been up to."
What a well-deserved nomination! Rheanna, you were so brave during such a scary time. Isla-Rose is so lucky to have a strong big sister to help look after her.
Your certificate and goodies are on the way to you!
Do you know a Super Sibling?
If you would like to nominate a sibling that has been very brave whilst their brother or sister has been in hospital,
email us
and we will give them a well-deserved shout-out on our social pages.