02 September 2022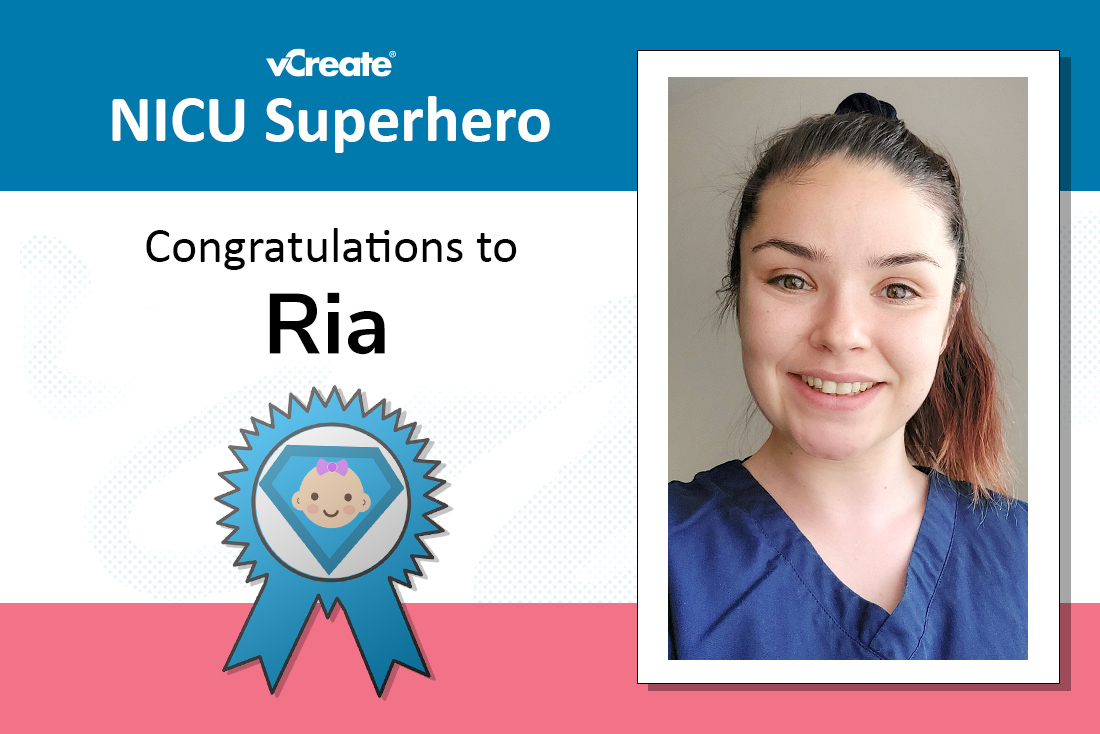 Jodie has nominated Ria from Southmead Hospital in Bristol for our NICU Superhero Award this week!
Jodie's son, Theo, was born at 26 weeks gestation. He was taken to the neonatal unit where he stayed for 10 weeks before being repatriated closer to home.
During their time at Southmead Hospital, Jodie was blown away by Ria's care for the whole family.
"From the moment we entered the neonatal unit, Ria was our shining star!

She treats her tiny patients with so much love and care.

Ria patiently taught us how to care for our tiny son. She took the time to learn Theo's personality and his likes and dislikes. She treated him with such kindness and love.

Leaving our baby behind each night was extremely difficult, especially after a tough day. I always felt reassured when Ria was on shift.

One particular night, I was prepared to sleep in the chair next to Theo after an awful day. I was extremely tired and tearful but couldn't bear leaving him.

Luckily, wonderful Ria walked in and promised me she wouldn't let Theo be distressed on his own.

Later that night, I received a vCreate update of Theo being swaddled and rocked by Ria.

This meant so much to me and I was so relieved knowing that he was being cared for the way I would have cared for him.

She always sent lots of vCreate updates to put our minds at ease.

Ria was present when Theo was being transferred to a hospital closer to home. It meant so much to us that we could say goodbye and she was there to give myself and Master Theo (a nickname Ria gave Theo) a pep talk before we left."
Wow, Ria! What an incredible nomination. The way you go the extra mile to care for the babies and adults in your care stays with families like Jodie's way beyond their time in the neonatal unit.
A huge congratulations to you!
Would you like to nominate your NICU Superhero?
Our nomination process means that we will be accepting a small number of nominations on a regular basis. Please keep an eye on our
Instagram
and
Facebook
stories as we will post updates about when we are next accepting nominations.