28 April 2021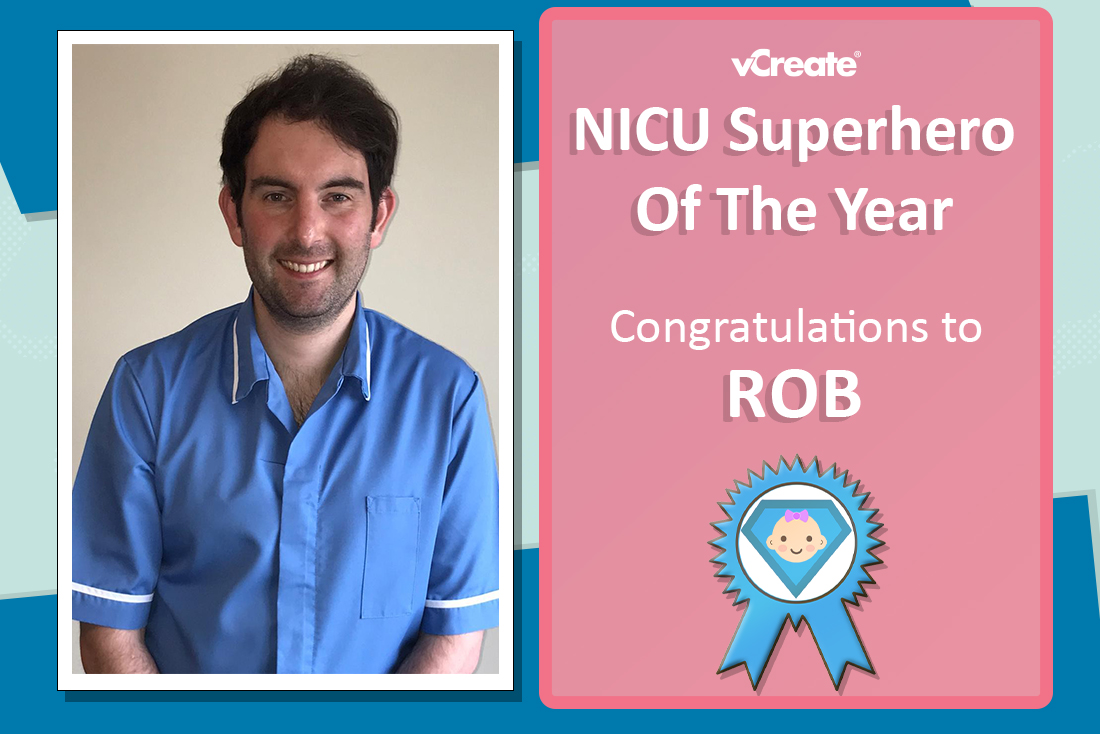 This Superhero Day, we let the fates decide who from this last year's nominees would be crowned your NICU Superhero of the Year 2021, and Rob Clifford from Leeds General Infirmary was selected!
Each week, we take great pleasure in celebrating those fantastic individuals from neonatal teams that have been nominated by you for our award! Each and every NICU Superhero is truly remarkable, all nominated for different, amazing reasons.
Our NICU Superhero of the Year award is an excuse to make a fuss of all the NICU Superheroes from the past year. We wanted to take a moment to thank all the heroes who have cared for our little miracles during this particularly difficult time - it's true, not all superheroes wear capes, but they do wear face masks!
To keep the selection process fair, we picked the winner completely at random using an online generator, and revealed Rob as our Champion through a video on our social pages. If you missed this, you can check it out on our
Facebook
,
Twitter
or
Instagram
pages.
As the wonderful Rob was selected as our winner, we are revisiting his original nomination from Mara's Mum and Dad, Leanne and Kris.
"I'd love to nominate Rob Clifford at Leeds Teaching Hospitals for your NICU Superhero Award. I found it so difficult to single out any one nurse as they were all amazing through our six and a half week stay but Rob was the nurse who was there on day one.

Mara was born at 29+2 weeks by emergency caesarean and when I first entered the NICU seven hours later, the reality of what we'd just been through hit me as I took in all the machines and beeping surrounding my newborn daughter. Rob took time out to show me round the ward and explain the different wires, machines and noises, which really helps to calm you and let you trust you are in the best place!

After three days we transferred hospitals, but by some stroke of luck, a week later Rob rotated to the hospital we had transferred to too. He was there to help on the day we started trying to breastfeed, and he was also there on our day of discharge, so he witnessed our full NICU journey.

Mara is almost eight months old now and is doing wonderfully. We will never stop being grateful for all the NICU staff in Leeds!"

Congratulations, Rob! Your trophy and goodies are on the way to you. Thank you to all our NICU Superheroes and thank you to everyone that has nominated over the past year!