15 February 2023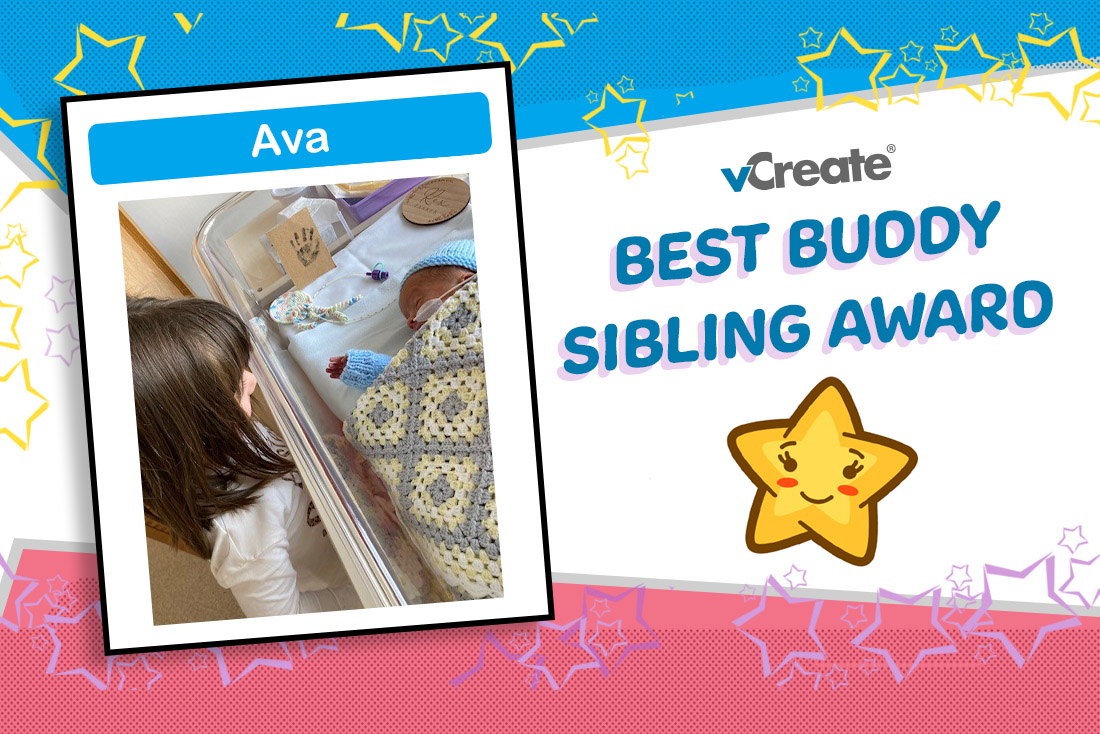 Rosie has nominated her amazing daughter, Ava, for our Best Buddy Sibling Award!
When Ava's brother was born prematurely, she was so brave and understanding.
"Ava went to school one morning unaware that her life would be upturned for the following weeks whilst her brother was in the NICU.

She was an absolute star during this time and was very excited to tell all her friends at school about her tiny brother!

Ava was quite nervous to see him when he was in an incubator. However, when he moved to a cot, she really began to bond with him. Since being home, she is so obsessed with him and such a great help!"

Well done, Ava! Your Mum is so proud of how you have coped during your brother's stay in the NICU.
Your brother is so lucky to have such a wonderful sister to help take care of him.
Do you know a super sibling?
If you know a brother or sister that has been very brave whilst their sibling has spent time in hospital, send us an
email
with their name, a photo, and why they are so amazing!