27 August 2021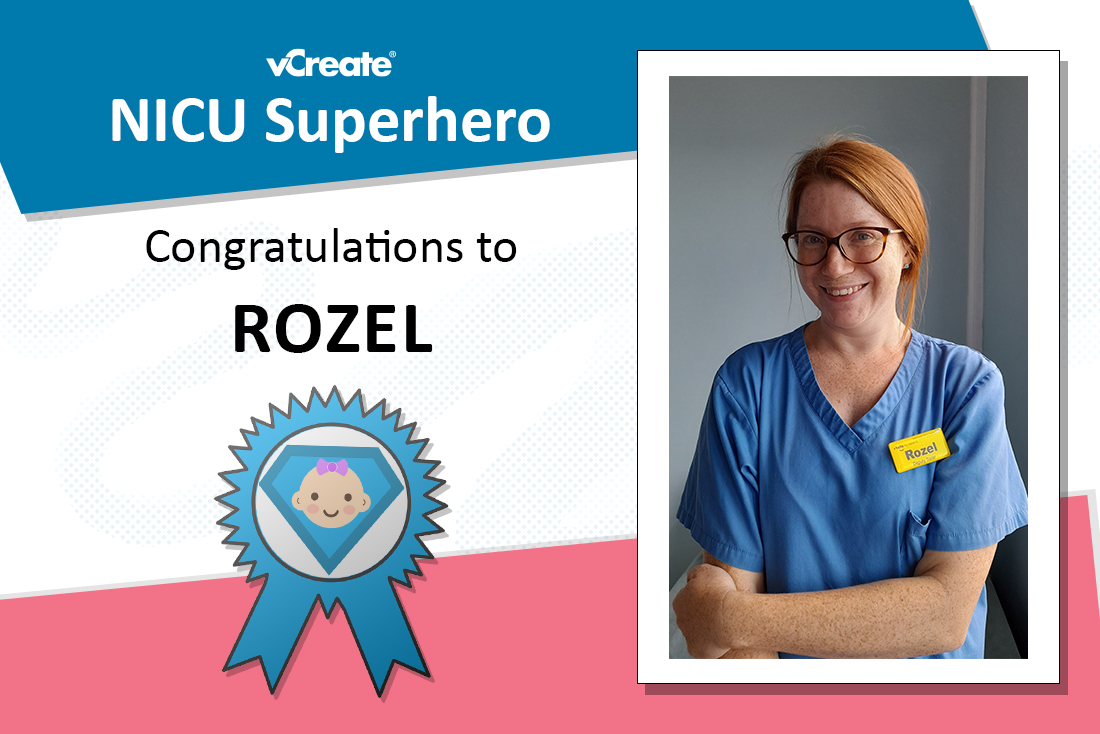 Michelle has nominated the lovely Rozel from St Peter's Hospital in Chertsey to be NICU Superhero this week.
Michelle's twins, Archie and Ava, arrived at just 24 weeks gestation. This incredible pair spent 10 months in 6 different hospitals. During their time at St Peter's Hospital, Rozel was the first nurse to look after Ava and Archie.
"On the morning Ava and Archie were born, we went to visit them but we were only allowed to stay for a few hours due to COVID restrictions.

I then had to go back to the antenatal ward alone, without my husband or babies. I felt numb, lonely, and empty.

I was so nervous about going back up to the neonatal unit alone. It's a terrifying place, especially when you feel fragile.

When I walked in, Rozel greeted me with the biggest smile (I could even tell from behind her mask!).

Rozel said: 'Oh great timing, I was just about to change Ava's Nappy! Do you want to help me?'

Those words, those simple words, probably meant nothing to her and she probably says them over and over again but those words have stayed with me until this day and I believe they will stay with me forever.

I want to let Rozel and her colleagues know how much of an impact they have made and hope that it will show them how much it means to families.

I think we can be guilty of becoming complacent in our everyday jobs but honestly, what Rozel said and did, meant the world and made me feel like a Mummy even when my babies weren't with me.

We will always remember you."
Congratulations, Rozel!
Your friendly attitude and the way you guide parents through these challenging times mean the world to families. These are moments that matter and stay with families forever!
Nominate a NICU Superhero
Keep an eye on our
Facebook
page for more information on when our nominations will be opening up again!