01 October 2021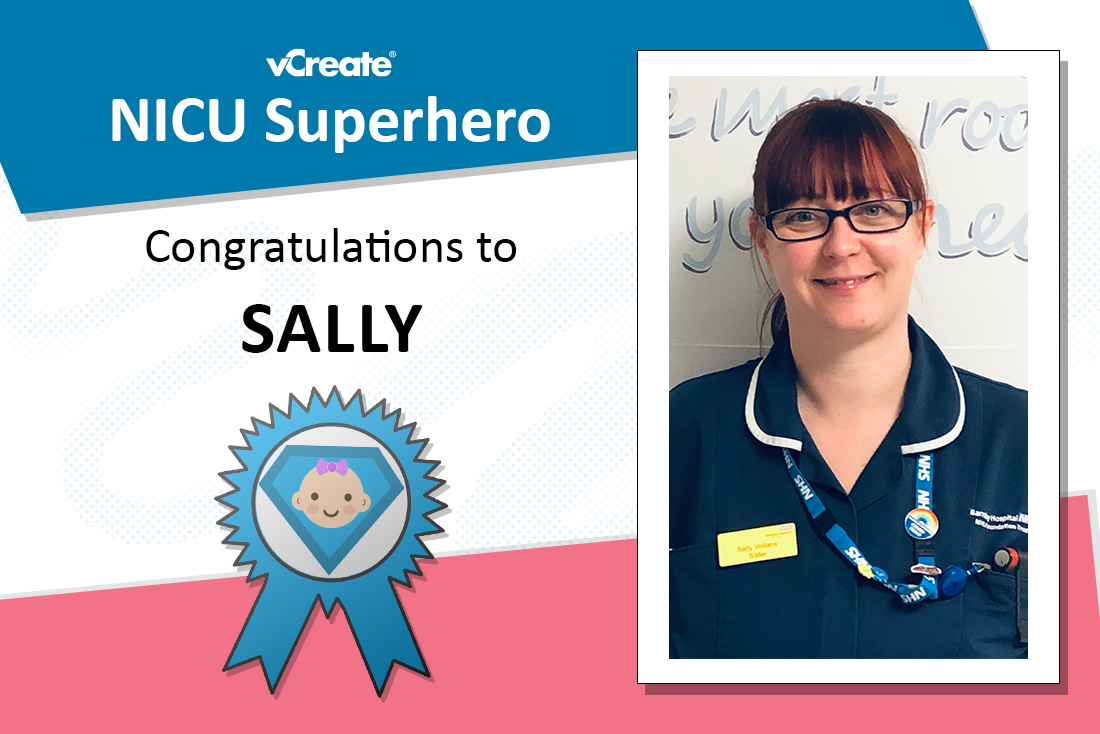 Kea has nominated the lovely Sally from Barnsley Hospital to be crowned NICU Superhero this week!
Kea's son, Deegan, spent 4 weeks in the neonatal unit at Barnsley Hospital and she was so grateful for Sally's care and support during this difficult time.
"Although Sally never looked after Deegan during his 4 week neonatal stay, she looked after me.

Sally helped me become a first-time Mum and made the experience a little less overwhelming than it could have been.

Sally is an amazing nurse, carer and altogether amazing person.

She would sit with me, hug me when I was an emotional wreck and help me.

Everytime I see Sally at a NICU event, she is there with a smile and asking how we are. The fact she remembers us after all the babies she has cared for over the last 6 years melts my heart.

Anyone would be honoured to have her as part of their story like she is ours.

We are forever grateful for her."
Congratulations, Sally! Supporting parents through these difficult times is so important and your care will stay with families like Kea's forever.
Nominate a NICU Superhero
Keep an eye on our
Facebook
page for more information on when our nominations will be opening up again!