07 August 2020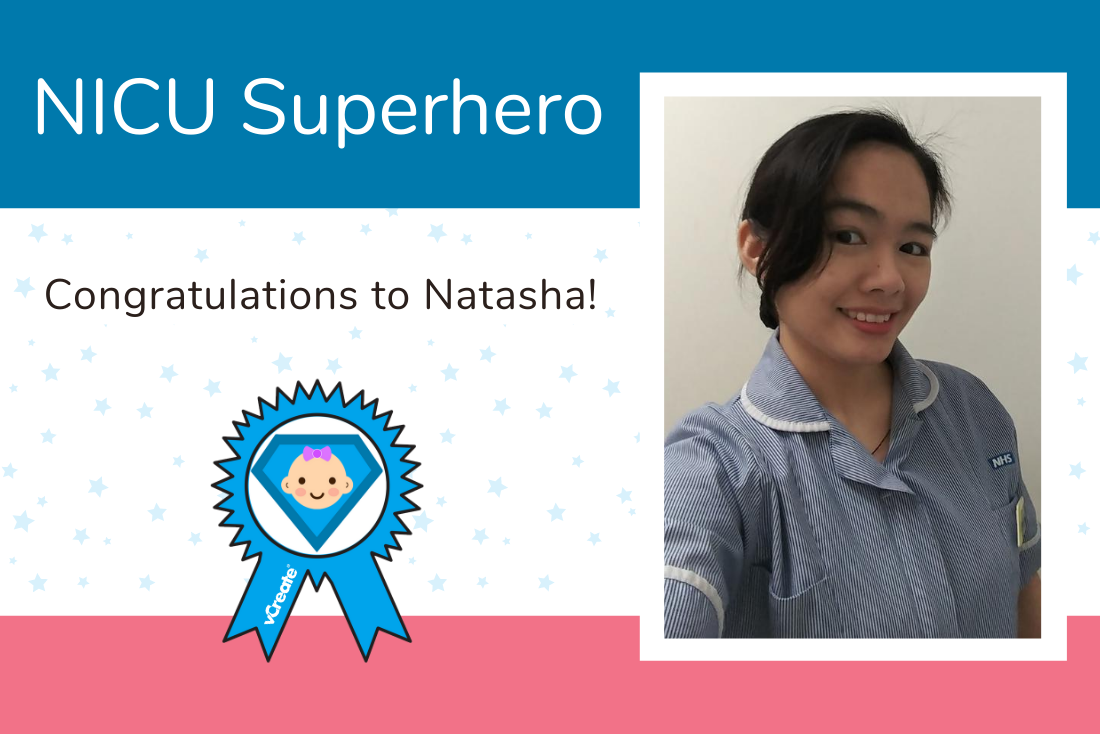 Today's nomination for our NICU Superhero Award comes from George's mummy, Samantha Nicholls. George was born prematurely at 30 weeks gestation and spent 7 weeks on the neonatal unit at Gloucestershire Royal Hospital. During that time, NICU Nurse, Natasha Millena (who is also one of our vCreate Champions) took wonderful care of both George and his mum. Here's what Samantha had to say about her NICU Superhero:
"Natasha was amazing with my little boy George, the amount of time and effort she put into making sure he was comfortable and explaining things, was just incredible. I owe my whole life to her and I will never be able to thank her enough for the love she showed to my son at the most precious time.

She is kind, thoughtful and so precise in everything that she does. She cares so much for those babies in there and it means the world as a parent to see that at such a scary time. Natasha is one of a kind and if she can see this, I would like her to know that I am eternally grateful for everything she did to keep my beautiful boy comfortable at the beginning of his life, when things were extremely worrying.

I would also like to thank her for the support she gave me as a mum, I owe my life to that lady. Keep doing what you are doing Natasha, because you are truly an inspiration.

George is now doing so amazingly after the fantastic care that we received, he has reached his 6 months milestone and is loving life with his big brother and trying out new foods! He has come on leaps and bounds with his weight after being so tiny when he was born. I am so excited for what the future brings!"
Well we're sure that this has brought a smile to Natasha's face, thank you for sharing your experience Samantha, it looks like you were both extremely well taken care of. Congratulations to Natasha!