05 November 2021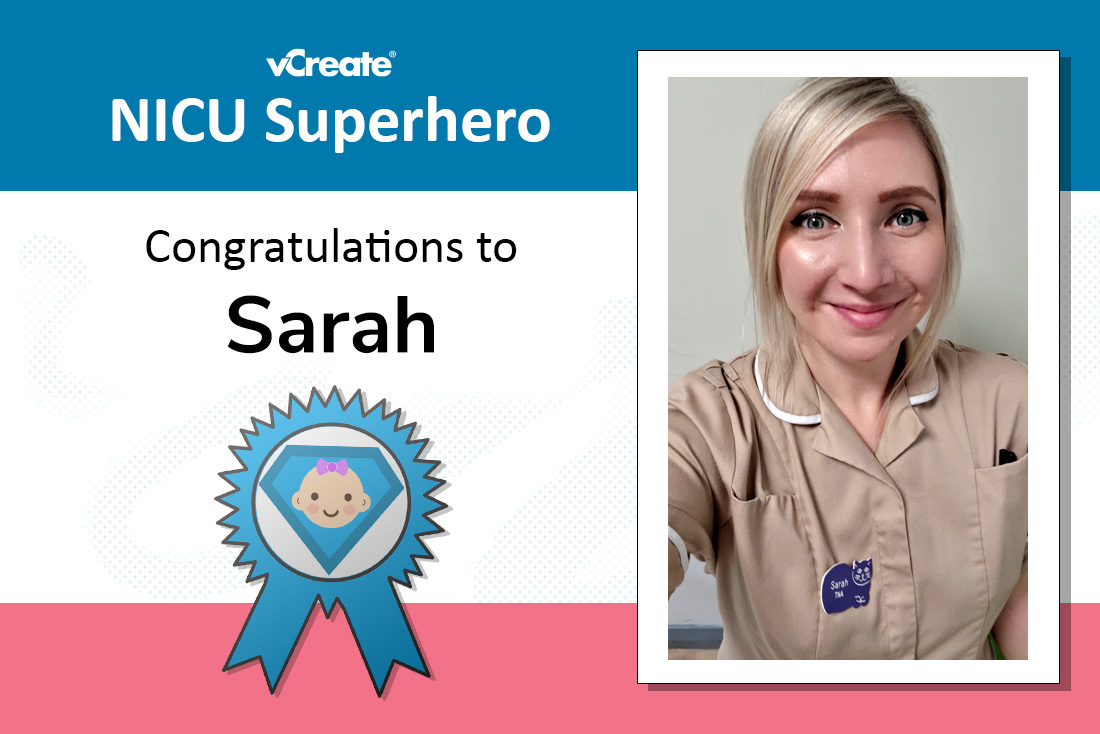 Brooke has nominated Sarah from Jessop Wing in Sheffield to be crowned NICU Superhero this week!
Brooke's daughter, Enola, was born at 31 weeks and 6 days gestation and spent 6 weeks and 3 days in hospital.
"I want to nominate Sarah for this award because it's so hard when you see your baby hooked up to monitors and people prodding them all day but she was there to comfort me.

Sarah would tell me everything was ok. She was always so amazing and polite every time I went to visit my daughter.

I felt like I had known Sarah for ages! She was more like a friend and made the days I was in hospital go quicker. She took all my anxiety away.

I am a young Mum but Sarah made me feel secure. Thank you, Sarah!"
Congratulations, Sarah. Your polite and friendly nature makes parents like Brooke feel so much more at ease during these difficult times.
Keep being the superhero you are!
Nominate a NICU Superhero
Keep an eye on our
Facebook
page for more information on when our nominations will be opening up again!