18 September 2020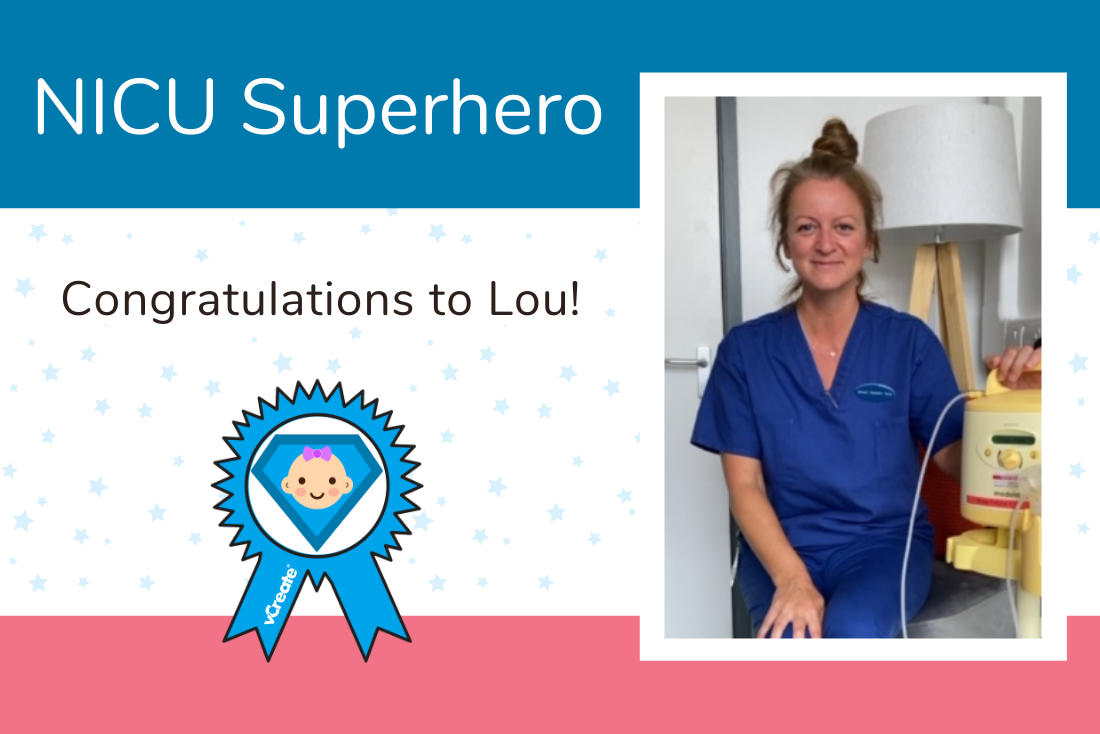 Sarah Roach's baby girl, Frankee-J, was born prematurely at 33 weeks gestation earlier this year, weighing just 4lb 1oz. She went on to spend three weeks in the neonatal unit at Royal Cornwall Hospital in Truro, where she was cared for by a team of superstars. Frankee-J's mum is particularly grateful to one member of the team and has nominated her for our NICU Superhero Award, to say an extra special thank you. Who did Sarah choose to nominate? Let's find out:
"I'd like to nominate Lou Pickett from Treliske, Truro. She helped me through the hardest time I've had and comforted me with such compassion and empathy.

Lou always explained everything at every opportunity and she always treated my daughter like her own, with so much love and care. She is easy to talk to and nothing is ever too much trouble.

Lou is a guardian angel in disguise, a real credit to the neonatal unit and hospital. I think she is just incredible and she really helped me, as well as Frankee-J, she needs to be cloned!"
Congratulations to Lou! Lou is both a Neonatal Infant Feeding Assistant on the Infant Feeding team and Neonatal Healthcare Assistant. She began her Nursing studies this week and said this nomination from Sarah is a lovely compliment as she starts her new chapter. How wonderful!
Well it might also be nice for you to
take a look
at how Frankee-J is doing these days now that she is 6 months old. Sarah tells us:
"She makes us so very proud, now rolling over, eating and full of love."
Excellent news.