12 March 2021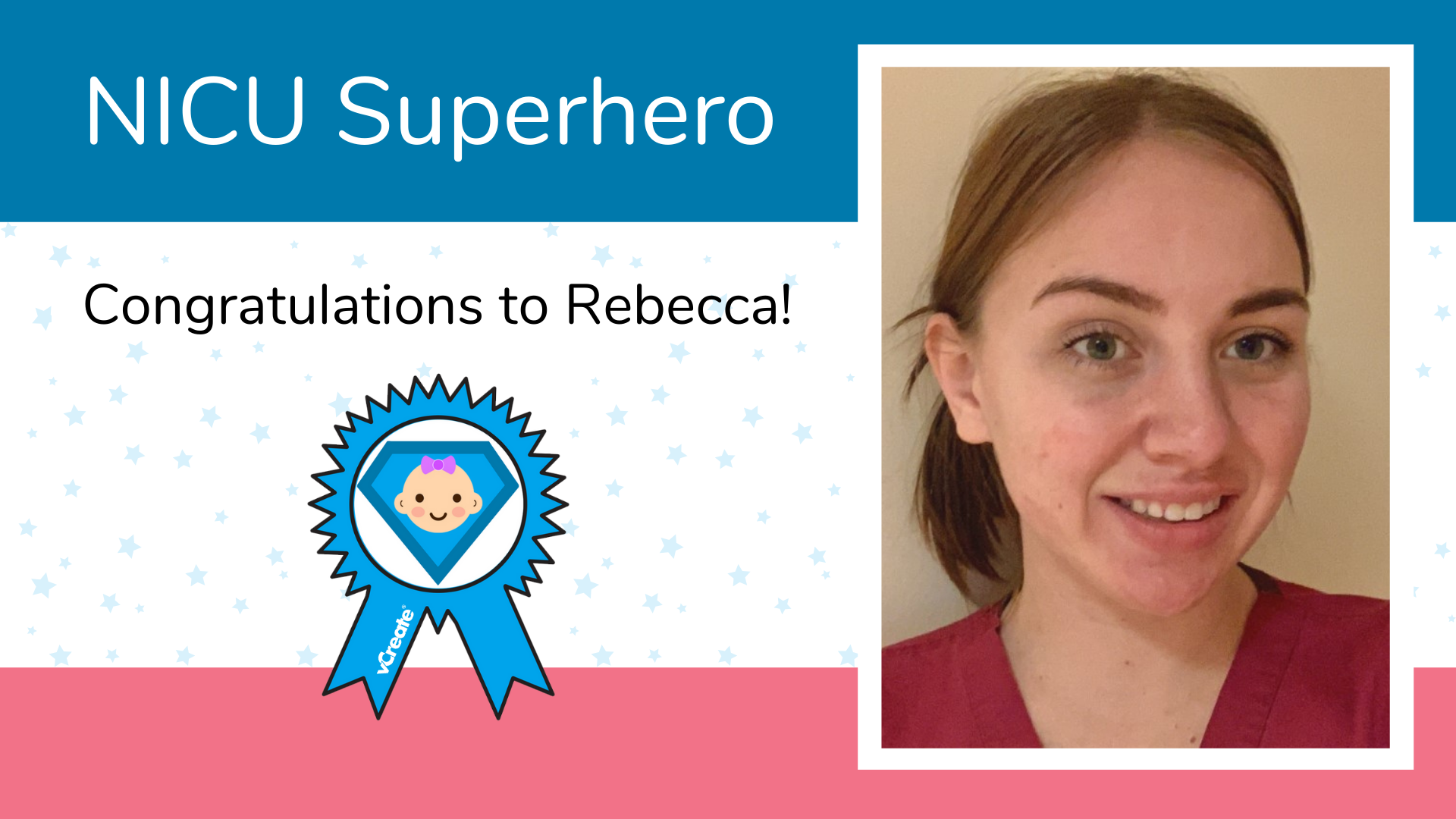 Sarah has nominated Rebecca from William Harvey Hospital to be crowned NICU Superhero this week. She was so impressed with Rebecca's care and dedication when her son, James, spent time in the unit that she wanted to extend a special thank you.
"Rebecca spends hours creating the best possible atmosphere for all the babies in her care. She has worked on resources for both the babies and parents, including new displays for the room.

Rebecca made the experience of having a baby in the hospital easier and more uplifting. Her commitment to all the babies she cares for is incredible.

All the staff at William Harvey Hospital are amazing!"
Congratulations, Rebecca! You sound like a remarkable member of an amazing team. A real NICU Superhero!
Nominate your NICU Superhero
As our NICU Superhero Award is so popular, we only open nominations for a short time. We will be opening nominations on Monday the 29th of March at 10am. Keep an eye on our
Facebook
page for the announcement!