19 July 2023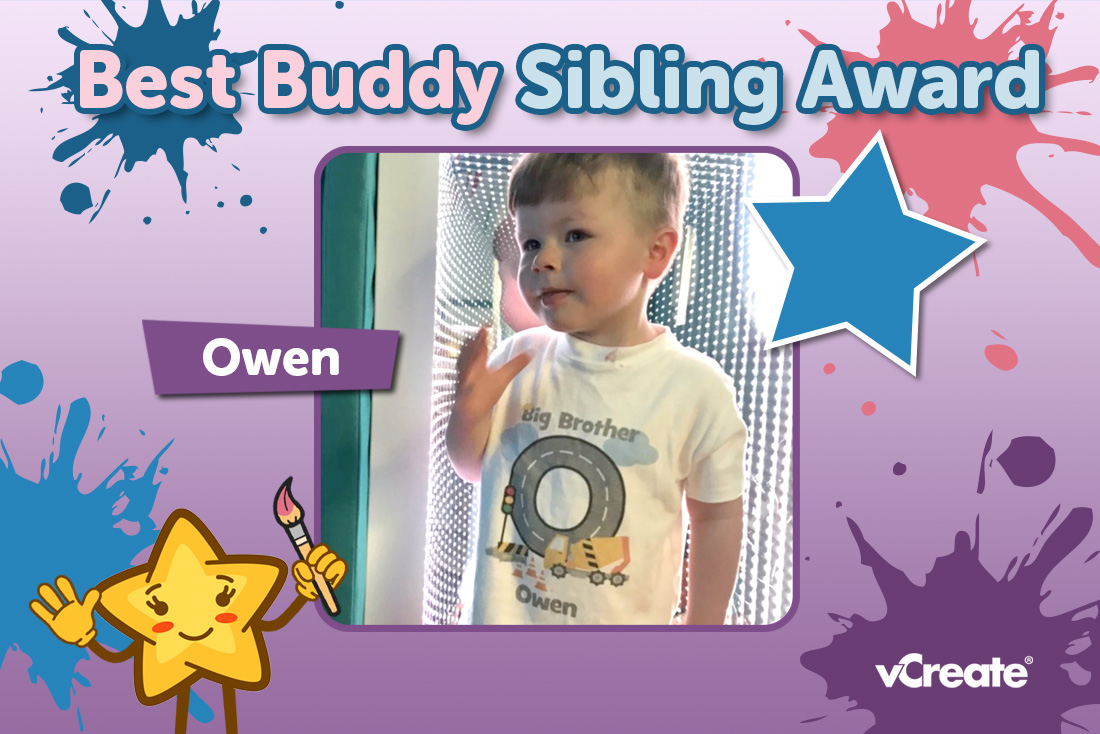 Sarah has nominated her son, Owen (age 3), for our Best Buddy Sibling Award!
When Owen's brother, Rory, was born at 25 weeks and 6 days gestation, he spent 93 days in 3 different hospitals. Throughout the whole journey, Owen was amazing.
"During this time, Owen was such a superstar!

He would come to the hospital to visit his brother, showing him lots of love by singing and talking to him.

At one hospital Rory stayed at, we had to live at the hospital accommodation. This was a huge change and Owen coped amazingly well at this time."

Well done, Owen!
Your family are so proud of how well you coped during a very difficult time. Rory is so lucky to have such a brave big brother!

Do you know a super sibling?
If you know a brother or sister that has been very brave whilst their sibling has spent time in hospital, send us an
email
with their name, a photo, and why they are so amazing!