07 June 2023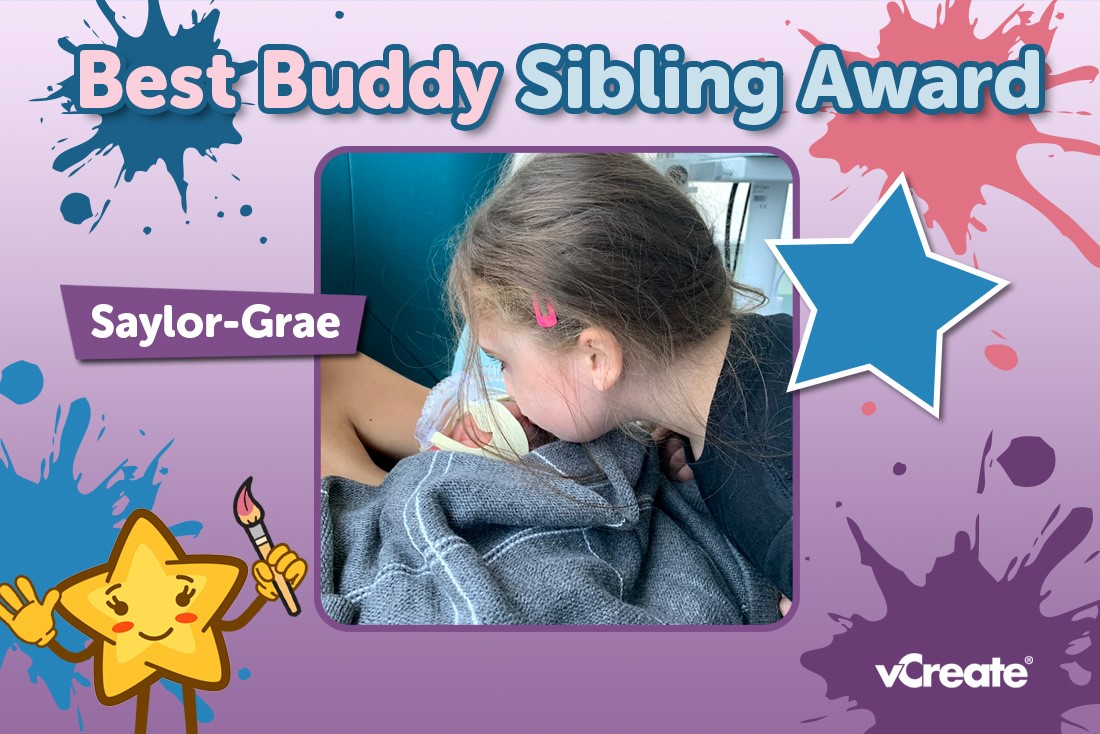 Lacey has nominated her wonderful daughter, Saylor-Grae, for our Best Buddy Sibling Award!
Saylor-Grae was a superstar when her brother, Raffy, was born at 29 weeks gestation.
"I want to nominate my daughter, Saylor-Grae, for this award because she spent every day of her summer holidays at Gloucester Royal Hospital with her little brother.
She was such a superstar during this time.
The staff at Gloucester were AMAZING with Saylor, and some of them treated her when she was born at 35 weeks gestation herself."
Well done, Saylor-Grae!
Your Mum is so proud of you for being so brave during a difficult time and for being a great big sister to Raffy.
Do you know a super sibling?
If you know a brother or sister that has been very brave whilst their sibling has spent time in hospital, send us an
email
with their name, a photo, and why they are so amazing!