28 December 2022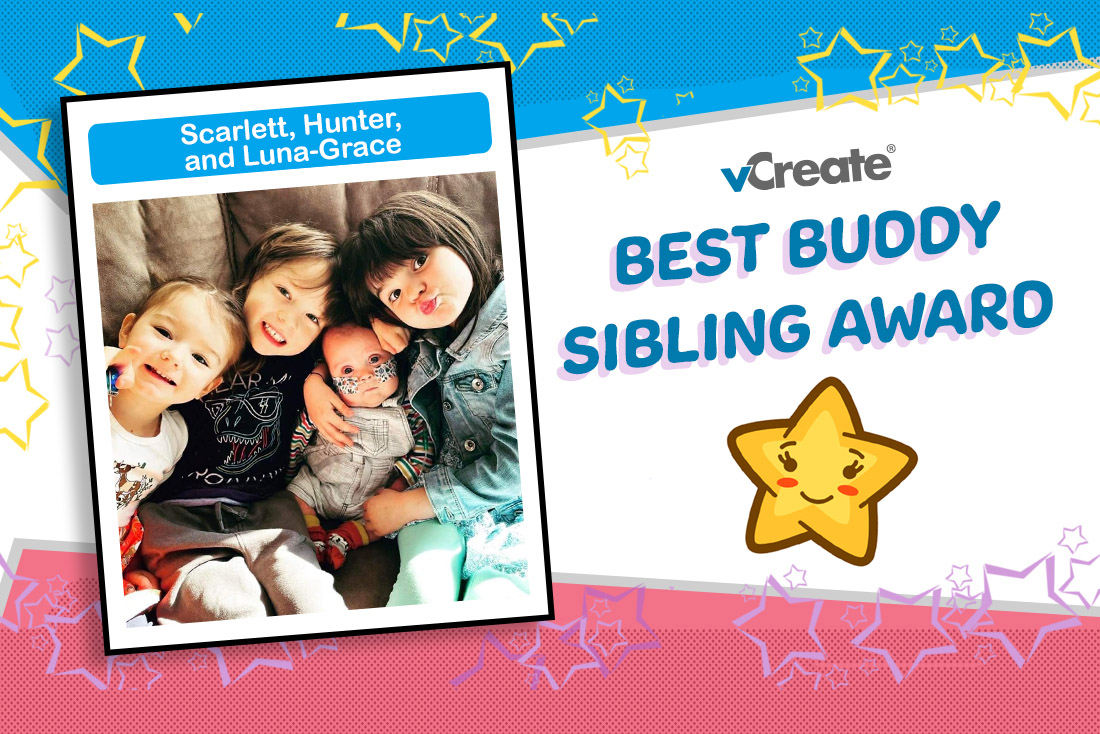 Amy has been in touch to nominate 3 of her amazing children for our Best Buddy Sibling Award.
Their little brother was in hospital for 4 months and they were amazing during this time.
"I want to nominate Scarlett (6), Hunter (5), and Luna-Grace (3) for this award.

When their brother came home and was on oxygen, they were all amazing.

I thought that with them being so young, they wouldn't understand about being careful with his oxygen but they were so caring and loving.

They only saw their brother once in the first 4 months of his life, but they would call and see how he was every day.

They loved checking on their brother and receiving updates.

Scarlett, Hunter, Luna-Grace, and their brother are now the 4 musketeers!"
Well done to all three of you. The way you are so caring and loving towards your brother makes your Mum so proud.
Your certificate and goodies are on the way to you!

Do you know a super brother or sister?
If you know a brother or sister that has been really brave whilst their sibling has spent time in hospital, you can nominate them for our award. Send us an
email
with a photo of them, their name, and why you would like to nominate them.