04 August 2021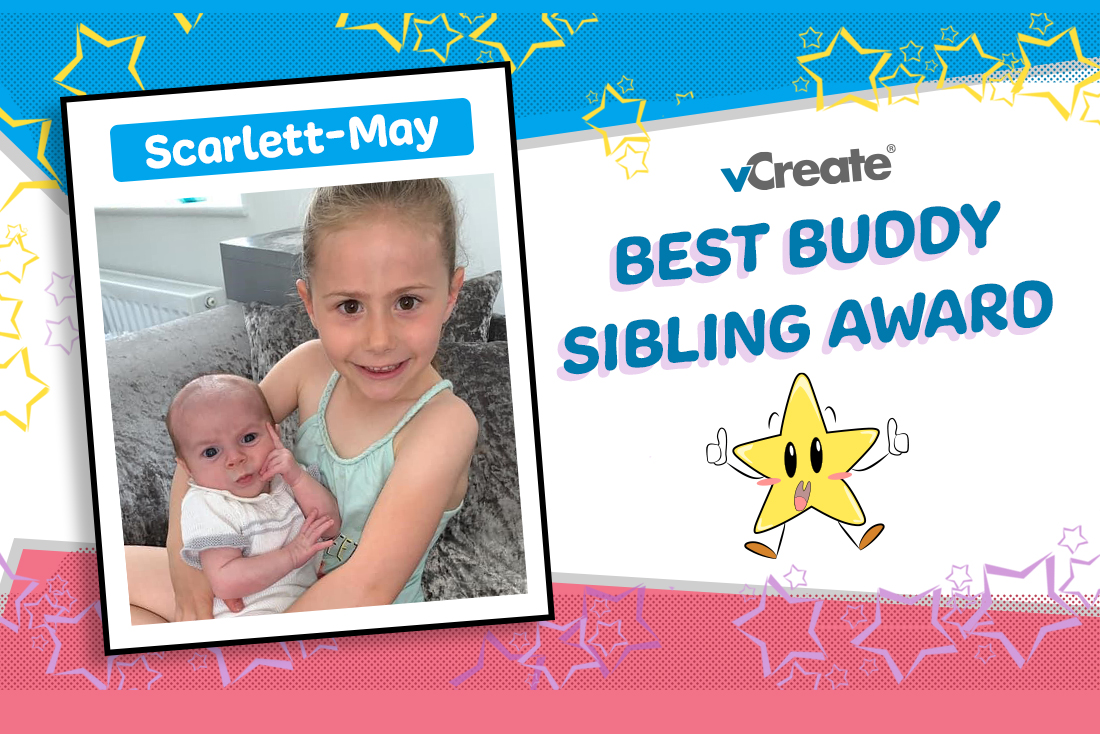 Jessica has contacted us to nominate her lovely daughter, Scarlett-May, for our Best Buddy Sibling Award.
Scarlett-May was extremely brave when her Mum was in hospital with her brother, Henry-James.
"The six weeks I was in hospital were the hardest of my life but it was all worth it when I came home.

Scarlett-May is the best big sister anyone could ask for. Always being so helpful with feeding, changing his nappy, and giving him a bath.

I am so proud of Scarlett-May! She even got star of the week at school for being so brave and getting on with her work when we were in hospital."
Congratulations, Scarlett-May! You are really deserving of this award. Being so brave whilst your Mum and baby brother couldn't be with you. Look out for the goodies coming to you in the post!
Do you know a Super Sibling?
If you would like to nominate a sibling that has been very brave whilst their brother or sister has been in hospital,
email us
and we will give them a well-deserved shout-out on our social pages.