06 May 2022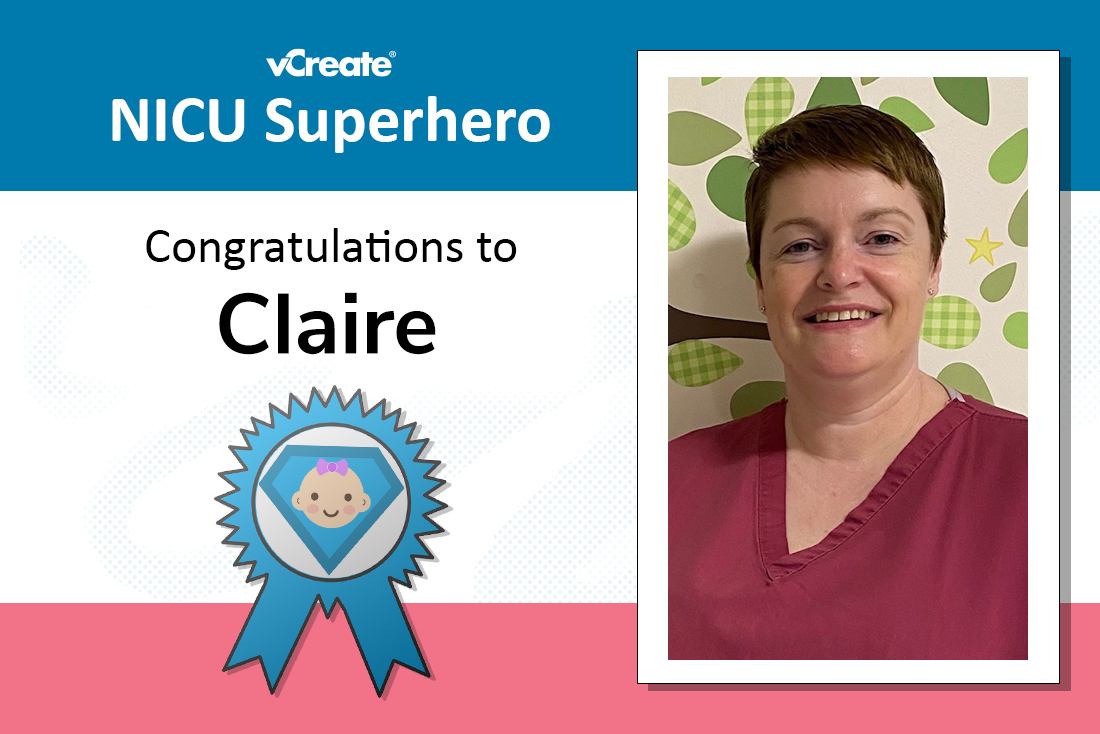 Shannon has nominated the wonderful Claire from William Harvey Hospital for our NICU Superhero Award!
Claire looked after not just one, but three of Shannon's children. Each time, Shannon was so grateful for Claire's care.

"I first met Claire when I had Leo in 2017, that's where our magical journey began. Claire allowed me to have my very first hold with my son, which I will always treasure.

Our second encounter was in 2019 when I had my daughter via emergency C-section. I was already prepared for the NICU process but I was still very scared of the road ahead.

Claire made this 5 week stay so much easier, making me feel like the unit was my new family.

She always greeted us with smiles and laughter, as well as creating memories that I can't thank her enough for.

2020 was my last stay, with my second son. This amazing, incredible lady went above and beyond to personally come to my room after birth to make sure I was ok.

She regularly checked on me and made sure my son was ok.

My family and I want to say thank you for everything you have done for us and many more families, Claire!"
Wow! What a moving nomination. You have had such an impact on Shannon and her family, Claire. A huge congratulations to you!
Would you like to nominate your NICU Superhero?
Our nomination process means that we will be accepting a small number of nominations on a regular basis. Please visit our
Facebook
page as we will post updates about when we are next accepting nominations.