18 June 2021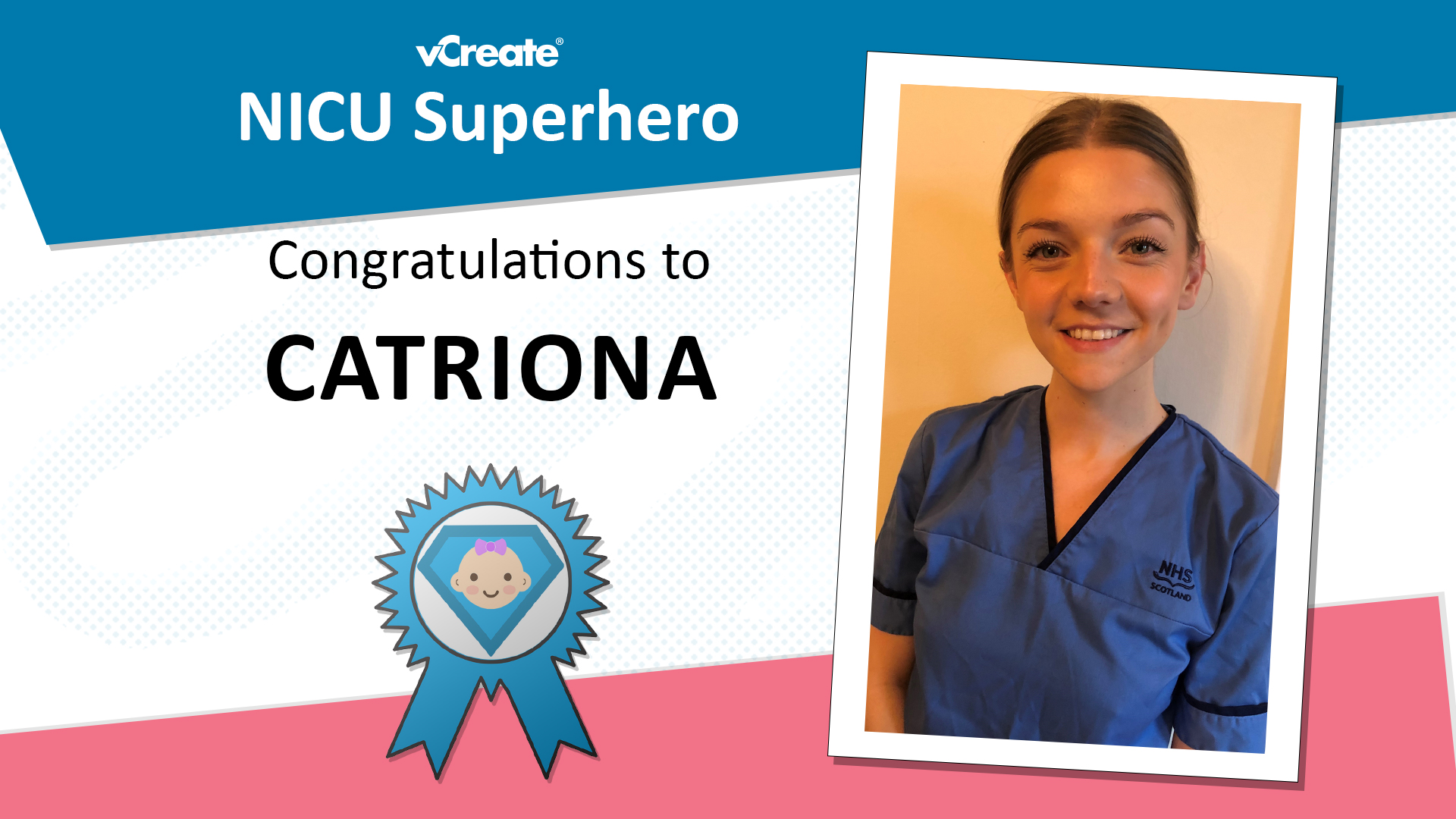 Sharon has nominated the lovely Catriona from Ninewells Hospital to be NICU Superhero this week.
Sharon's daughter, Sophie, was born at 29 weeks and 5 days gestation and spent 6 weeks on the neonatal unit at Ninewells Hospital. Sharon is so grateful for the care that Catriona provided for Sophie and her family.
"Catriona cared for Sophie for about 3 weeks in total and was always an ear for me to speak to.

On top of having a premature baby and a one-year-old at home, my husband fell very ill just as my daughter was born. I had to juggle caring for all three as well as handling the pandemic.

Every day when I arrived at the unit, Catriona always checked how everyone was doing. She was the nurse I felt I could turn to when I needed to speak about things, whether it was Sophie's journey or about things at home.

Catriona always went out of her way to send me very special and personal vCreate messages from Sophie. She went the extra mile by adding music to videos which always put a smile on my face and let me know that everything was OK.

She always had Sophie's best interests at heart and I don't think I would have been as strong without her support.

It takes a special kind of person to work in a neonatal unit and Catriona is definitely one of those people."
You are a real superhero, Catriona! Helping families like Sharon's by not only providing excellent care for her baby but also by being a great listener.
Nominate a NICU Superhero
If you would like to say a big thank you to a member of the neonatal team, keep an eye on our
Facebook
page on Monday the 21st of June, when we will be opening nominations!