18 March 2022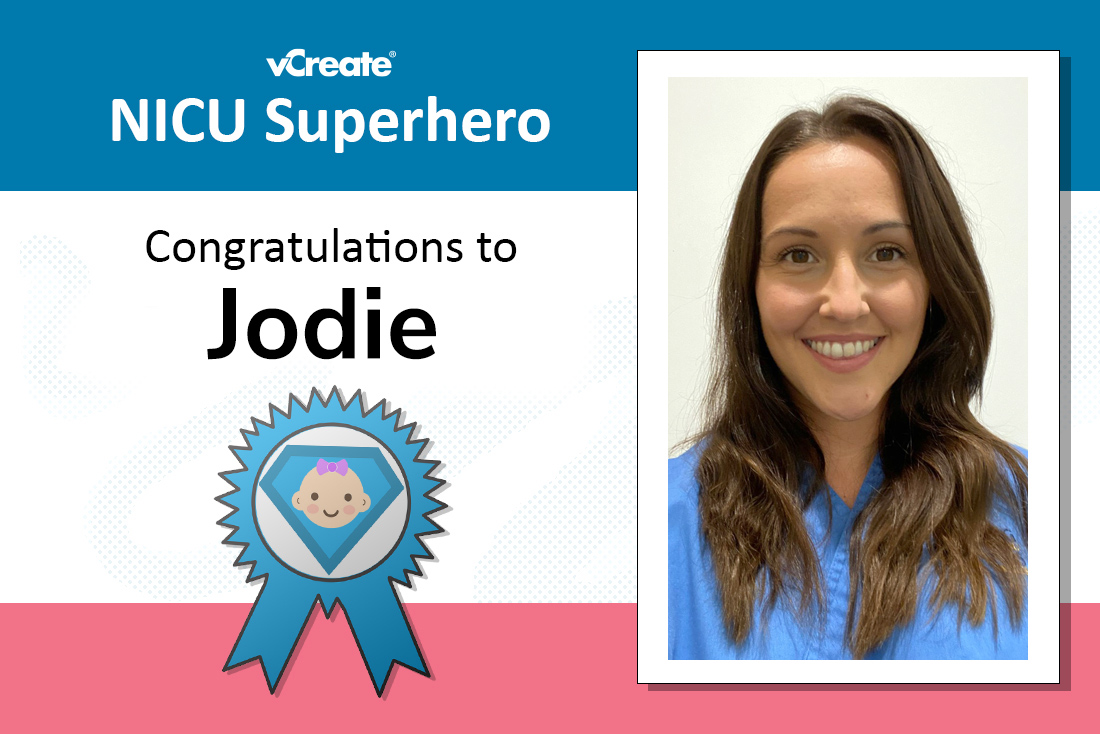 Jenna has nominated Jodie from Singleton Hospital in Swansea to be crowned NICU Superhero!
When her son, Hunter, was born at 25 weeks and 5 days gestation, Jodie played a huge role in their family's journey.
"Since Hunter was born, Jodie has been a huge support.

She's was a shoulder to cry on when I had my down days and was so helpful in explaining any medical terms I didn't understand.

Jodie has been more like a friend to me and she really helped me get to grips with feeding Hunter via a bottle.

She helped me to understand when he wasn't interested in a bottle and when he was really keen.

Jodie's always really encouraged Hunter and praised him when he's mastered certain achievements.

We will be forever grateful to her."

Congratulations, Jodie! Jenna and her family are so grateful for the love and care you provided for all of them during Hunter's time in hospital.
Keep being the superhero you are!
Would you like to nominate your NICU Superhero?
Our nomination process means that we will be accepting a small number of nominations on a regular basis. Please visit our
Facebook
page as we will post updates about when we are next accepting nominations.