17 September 2021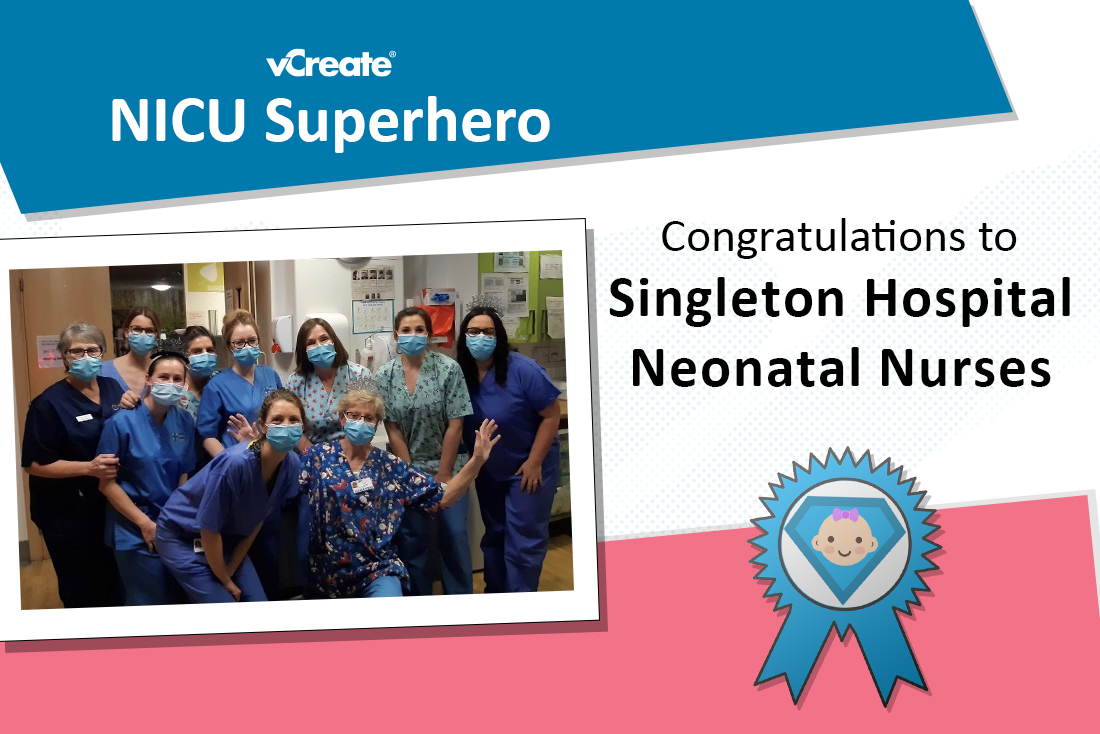 Last time we opened our NICU Superhero Award nominations, we were blown away by the number of people nominating neonatal staff from Singleton Hospital in Swansea.
To celebrate Neonatal Nurses Week, we wanted to dedicate a special NICU Superhero Award to this remarkable team. The care they provide to both babies and parents clearly has a hugely positive impact on families which is reflected in the number of nominations their staff received.
Here are some of the lovely comments from parents whose children have spent time in Singleton Hospital's neonatal unit:
"Meg and the team were absolutely outstanding. They answered any concerns that I had."

"Marcia and the other nurses went above and beyond and nothing was ever too much trouble."

"Erica and the Singleton team always had a smile on their face and worked so hard."

"Deb and the team listened to my tears, fears and were there for a chat too!"

"Gem was definitely our superhero! She and the other nurses explained everything in a way I could understand."

"Grace and the other nursing staff made me feel more relaxed in the most awful time of our lives."

"Llinos and the team went above and beyond to help both my baby and me."
What heart-warming comments said about such a wonderful team!
Congratulations to all the neonatal staff at Singleton Hospital. The friendly and welcoming atmosphere you create in your unit makes such a difference to families. They all wanted to let you know how much your care means to them and their little ones.