09 September 2022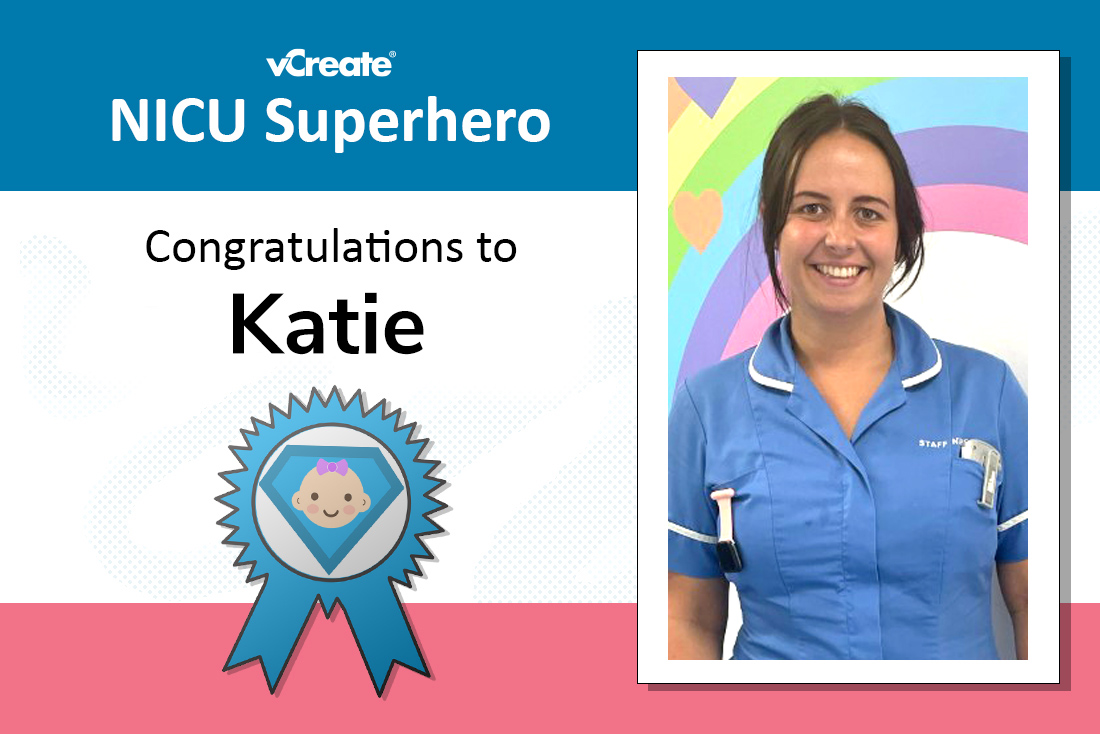 Stacey has nominated Katie from Blackpool Victoria Hospital for our NICU Superhero Award!
Stacey's son, Cameron, was born at 31 weeks gestation, weighing 3lb 13oz.
When Cameron was born, Stacey had COVID which meant she was unable to meet her son for 7 days. Katie was a huge support to Stacey and her family through her isolation period and beyond. 💕
"When Cameron was born, I couldn't hold his hand or have skin-to-skin, it was awful.

I would have never got through my journey without the messages that Katie and the other nurses sent through vCreate. It was our safe haven.

During the nights, I would sit up and wait for a photo or video to come through.

At my lowest point of my isolation, Katie sent me the most special vCreate message. I read it hundreds of times whilst expressing milk in the lead-up to meeting my son.

I was struggling to get my milk supply and Katie was so encouraging.

She couldn't do enough to help Cameron, myself, and my partner during our time in the NICU.

Katie became a friend in there because she was so kind, understanding, and caring.

She made me feel at ease whilst helping me to understand my anxieties of being in NICU.

All the nurses at Blackpool Victoria Hospital are incredible! We owe them everything."
💜
Congratulations, Katie!
Your kind and caring nature makes families feel at ease even during extremely challenging times.
A big well done to the whole team at Blackpool Victoria Hospital too. 👏

Would you like to nominate your NICU Superhero?
Our nomination process means that we will be accepting a small number of nominations on a regular basis. Please keep an eye on our
Instagram
and
Facebook
stories as we will post updates about when we are next accepting nominations.