26 April 2023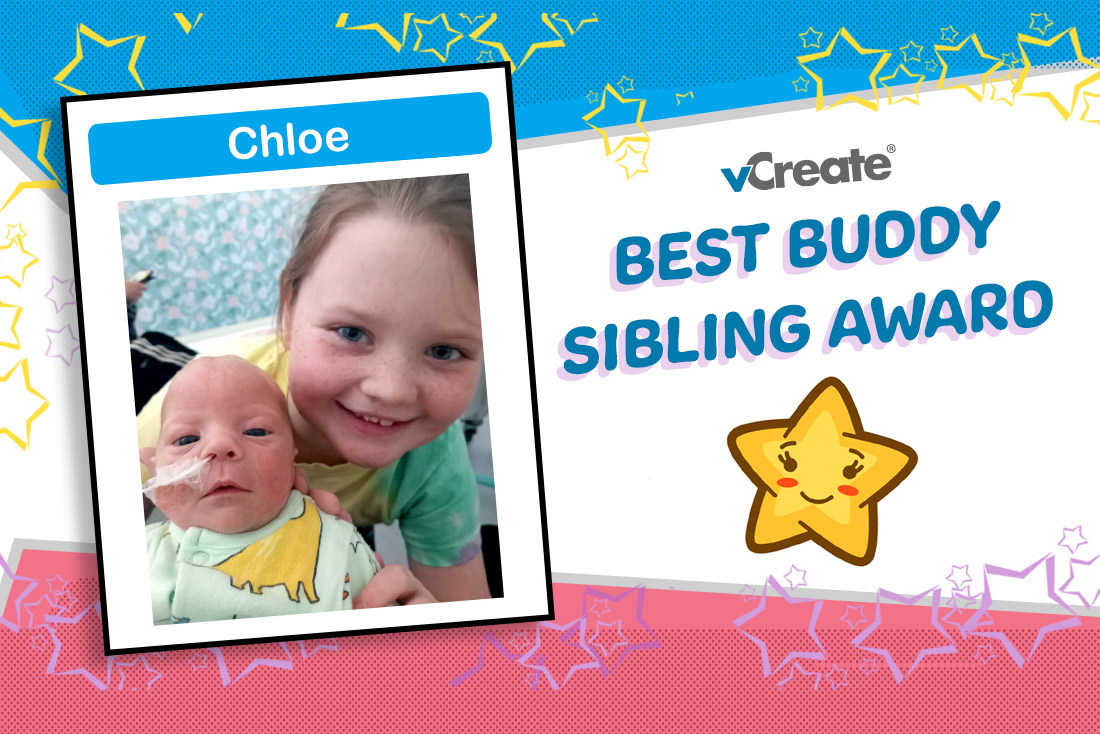 Stacey has nominated her amazing daughter, Chloe, for our Best Buddy Sibling Award!
Although Chloe had lots of change in her life already, she was unbelievably brave when her brother, Lucas, spent 4 weeks in the NICU at Ninewells Hospital.
"Chloe was so excited to be a big sister.

Lucas wasn't due until the 16th of April but arrived on the 1st of March with difficulty breathing and a hole in his heart.

Chloe showed no fear in the situation and was a constant support to her Stepdad and I.

She spoke to her little brother through the incubator and helped by holding his hand.

Chloe truly deserves this award because we only moved to Dundee in December. This means she was having to deal with a new place, new people, a new school as well as her little brother being in hospital.

Lucas continues to get used to life outside the neonatal unit but Chloe continues to make him at ease by being by his side."

Well done, Chloe!
Your Mum and Stepdad are ever so proud of you. Lucas is very lucky to have such a brave big sister to help look after him.
Your certificate and goodies are on the way to you.

Do you know a super sibling?
If you know a brother or sister that has been very brave whilst their sibling has spent time in hospital, send us an
email
with their name, a photo, and why they are so amazing!