14 July 2021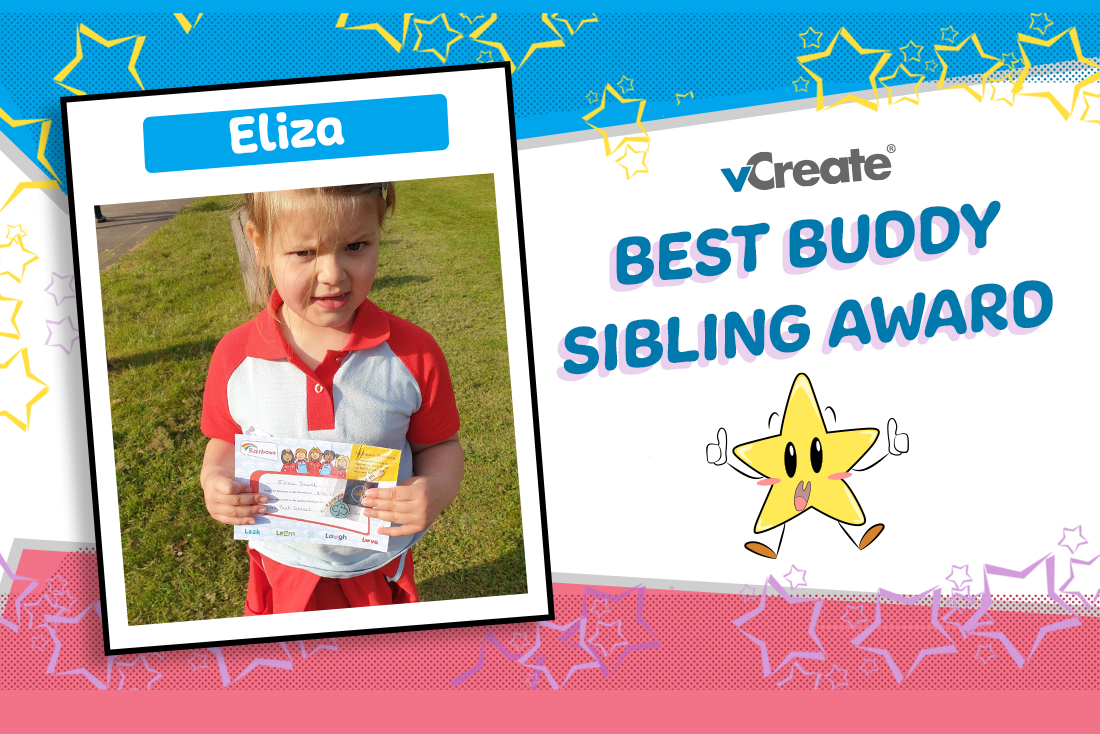 "Caring, playful, helpful and friendly."
These are words that Eliza's Mum, Donna, has used to describe her little girl.
Eliza has been nominated for our Best Buddy Sibling Award by her Mum because she was so wonderful when her little sister, Violet, spent time in the NICU in Luton and Dunstable University Hospital and the SCBU in Watford General Hospital.
"From the day Eliza found out I was having a baby girl, she couldn't wait to meet her.

However, when Violet was born, she had to spend 6 weeks in hospital.

When Violet came home, Eliza was so happy and spent every day playing with her little sister.

As soon as Eliza gets home from school, Violet gets excited and they are always laughing.

They really love each other."
Wow! You are a real superstar, Eliza. Violet is lucky to have such a great big sister who makes her laugh as much as you!
Congratulations. Your certificate and goodies are on the way to you!

Do you know a Super Sibling?
If you would like to nominate a sibling that has been very brave whilst their brother or sister has been in hospital,
email us
and we will give them a well-deserved shout-out on our social pages.