07 September 2022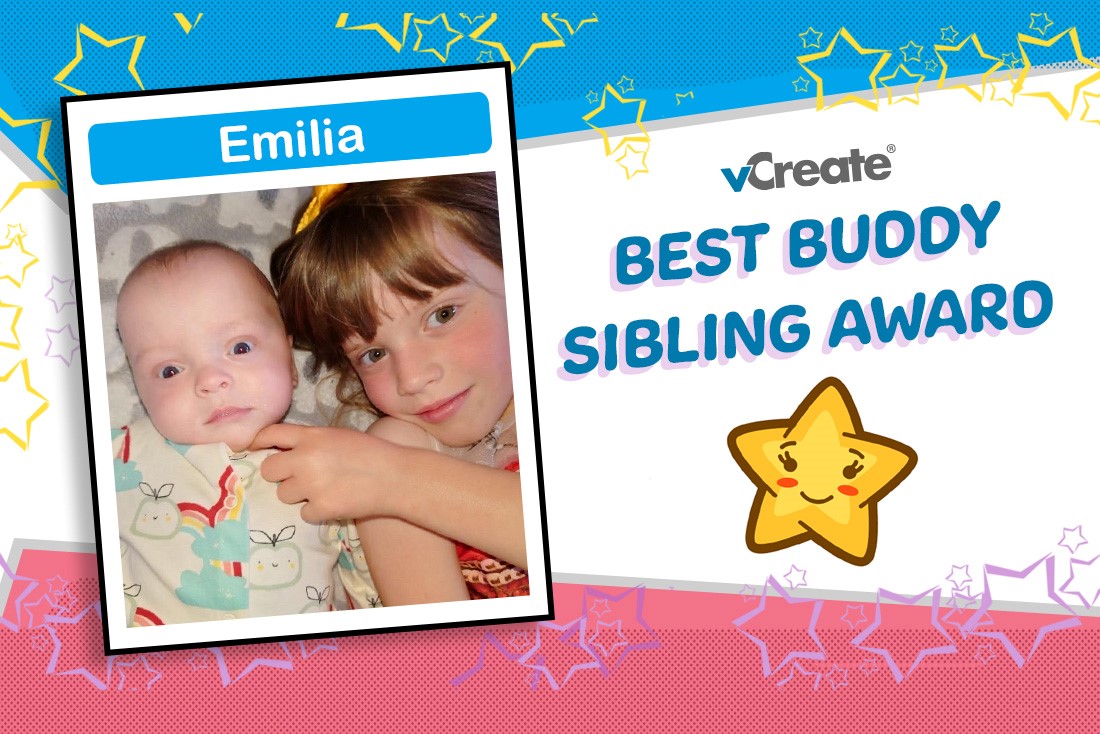 Sarah has nominated her extremely brave daughter, Emilia, for our Best Buddy Sibling Award.
"In January 2021, Emilia's brother, Reuben, was born at 25 weeks gestation. At this time, Emilia was just 4 years old and couldn't wait to be a big sister.

Unfortunately, Reuben suffered a catastrophic brain injury and only lived for a few days.

Emilia visited him in hospital where she held him, sang him songs, drew him pictures, and read all her favourite books to him before he passed away.

Her immense bravery at this difficult time made us so very proud.

We soon found out that I was pregnant again but there were many complications that made it very high risk.

Again, I went into labour at 25 weeks after having a procedure to drain fluid.

In October 2021, Elijah was born. He was whisked off to NICU with various issues and he continues to overcome them.

He spent 91 days in NICU altogether.

Emilia is an inspiration and she loves both her brothers so much."

What a moving nomination!
You are very deserving of our award, Emilia, and a fantastic big sister.
Your certificate and goodies are on the way to you.
Do you know a super sibling?
If you would know a brother or sister that has been extremely brave while their brother or sister is in hospital, you can nominate them for our award! Just
email
us with their name, a photo of them, and a bit about why they are so brave.