02 February 2023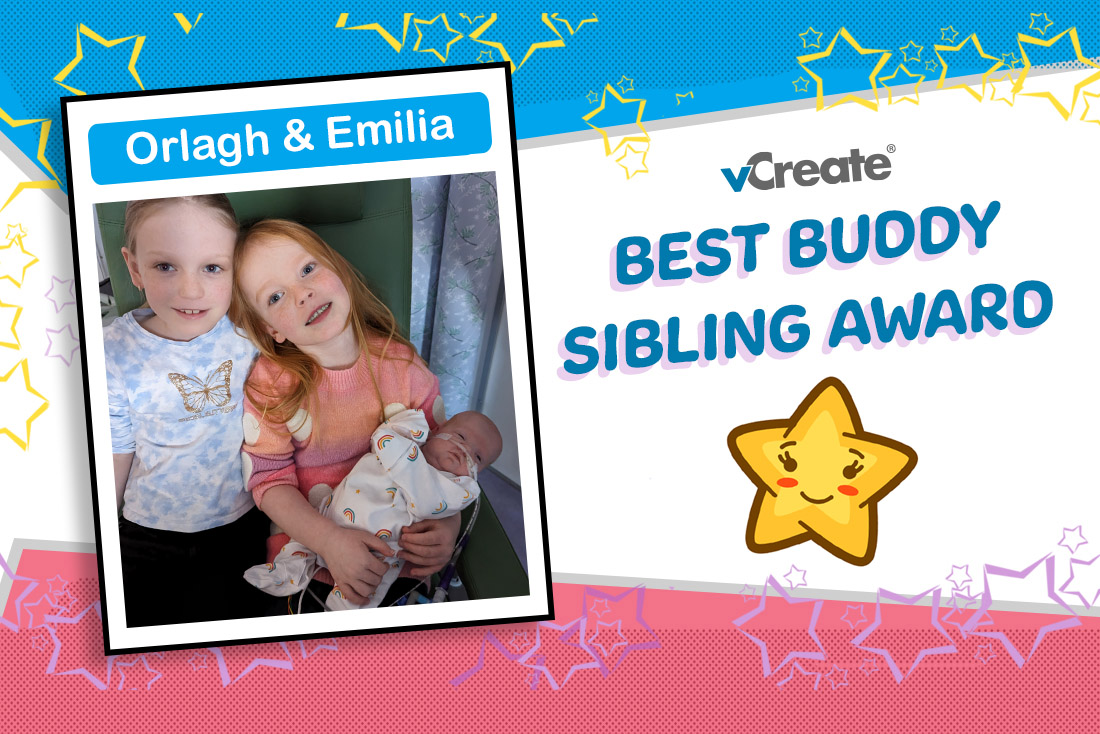 Paige has nominated her two extraordinary daughters, Orlagh (8) and Emilia (5), for our Best Buddy Sibling Award!
Orlagh and Emilia's baby sister, Fiadh, arrived 16 weeks early and they were so brave.
"Since Fiadh was born, Orlagh and Emilia have had time off school and nursery to visit her.

They never question why they can't do things with their friends and just ask when they can visit their sister again.

In the beginning, Emilia asked about when Fiadh would be coming home a lot and we found it hard to explain that she would be in hospital for a long time.

Orlagh has been amazing at dealing with the ups and downs of the neonatal journey.

We opened up to her about Fiadh may not be coming home and although she had a few outbursts, she didn't lose hope. She held us all together at difficult times.

They both love to play with their baby sister. They also love to help care for her and read her lots of books!

They can't wait for Fiadh to come home in the near future."
Well done, Orlagh and Emilia!
You really are amazing big sisters to Fiadh.
Your certificate and goodies are on the way to you.
Do you know a super brother or sister?
If you know a brother or sister that has been really brave whilst their sibling has spent time in hospital, you can nominate them for our award. Send us an
email
with a photo of them, their name, and why you would like to nominate them.