06 September 2019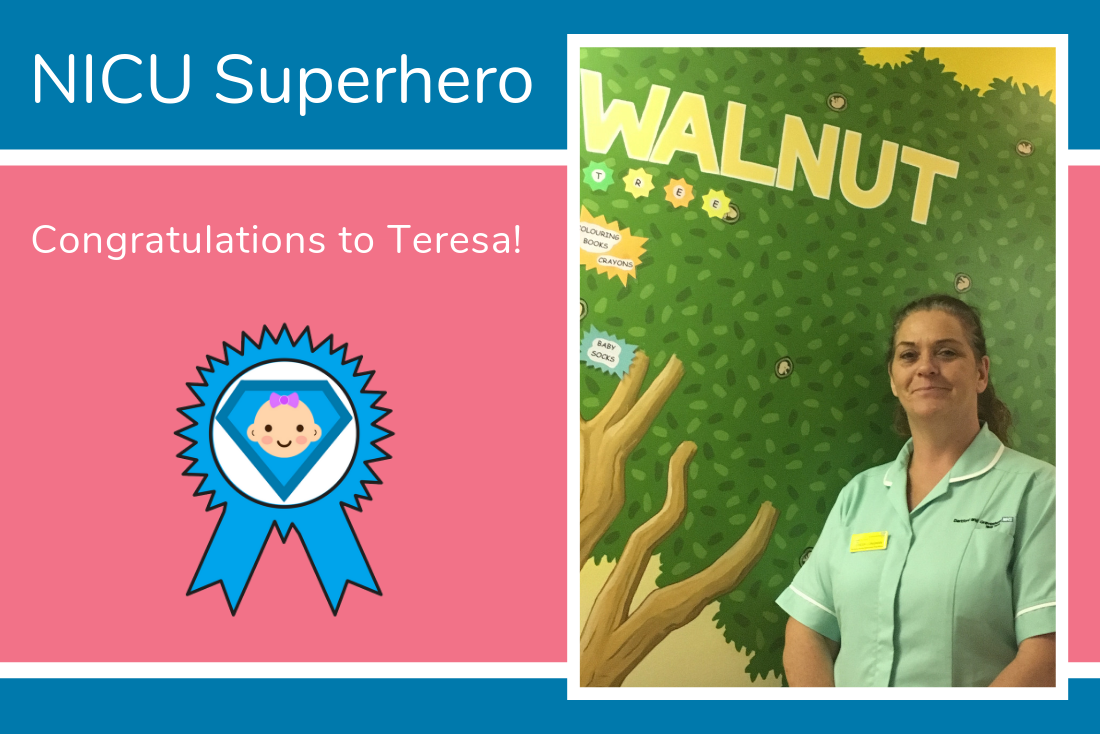 Baby Harrison was born earlier this year, arriving at 41 weeks gestation. Not long afterwards, he was transferred to the Walnut Ward, the Special Care Baby Unit at Darent Valley Hospital. Harrison was transferred for suspected sepsis, low blood sugar, low sodium and jaundice. His mum Elizabeth got in touch to let us know about the wonderful care that Harrison and his family received, telling us:
"Everyone from our Healthcare Assistant Ristelle, to our Nurses, Danielle and Jeannette, and Doctor Khan were all absolutely fantastic, but one of our Nursery Nurses really went the extra mile. We'd like to nominate Teresa Longman as our NICU Superhero.

She is so friendly and knowledgeable, and was so helpful with everything from start to finish. She even helped out with extra things, like getting me discharged from the Aspen Ward so that we could come home. She really went above and beyond and me and my partner JJ absolutely adored her. She is an everyday hero and I honestly don't know what me, JJ and Harrison would have done without her there."
Congratulations to Teresa and thank you to Elizabeth for sharing her experience of the Walnut Ward.
Are you a parent wanting to nominate a NICU Superhero?
To nominate your NICU Superhero, drop us an
email
, or send us a direct message via our
Facebook
or
Twitter
pages. All those nominated will receive a special
NICU Superhero rosette
and certificate!
Calling all neonatal units, help spread the word about our search for NICU Superheroes
We have designed a poster which unit staff can print off and display so that more parents can learn about our quest! You can
find the poster here
.