20 April 2018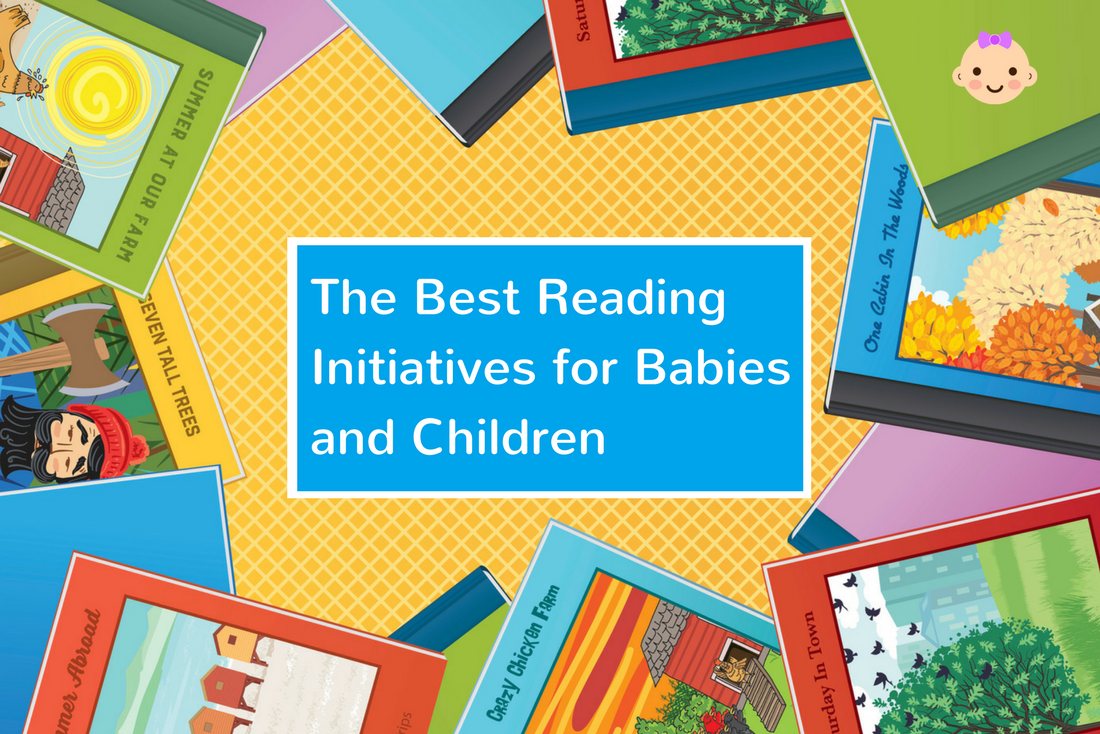 World Book Night on Monday 23 April celebrates books and reading across the country. The event is run by
The Reading Agency
, a national charity that aims to inspire people's enthusiasm for reading, and to help their confidence in reading grow.
Here at vCreate we love initiatives that encourage people to read, and are particularly interested in helping to promote reading in the neonatal unit, something that studies have shown helps the electric pathways in baby's brains to develop. We recently joined the
World Book Day
celebrations on 1st March, with a whole week dedicated to the appreciation and importance of reading to babies in the NICU.
As part of World Book Day we met with
Tracy Clinton
, Senior Charge Nurse in the Neonatal Unit at the Royal Hospital for Children in Glasgow, who told us all about the unit's partnership with the
Scottish Book Trust
, and how the Royal Hospital for Children in Glasgow brought their
Bookbug programme
to the NICU.
We left feeling inspired and needed no excuse to take a look at some of the other amazing reading initiatives out there:
Bookbug Baby
A well established programme in Scotland, where books and information about reading, songs and rhyme are gifted to every child in Scotland from birth to their first year at school.
Tracy and the team at RHC Glasgow NICU worked with the Scottish Booktrust to develop a bespoke strand of the programme to insporate a neonatal aspect to Bookbug baby bags. The aim is to gift a bag to parents of NICU babies with free books and information leaflets about the importance of reading, talking and singing to their baby in a NICU environment.
BookTrust Bookstart packs
Every child in England is entitled to a free Bookstart pack at 0-12 months and 3-4 years. Bookstart Baby packs are provided to local authorities across the UK by BookTrust, and are given out by health visitors. Each authority issues book packs to parents at different times but all parents should have theirs before their child's first birthday. See what the newborn packs contain
here
.
If your child has additional needs you can contact the Bookstart Coordinator in your local authority to receive an
additional needs pack
for your child.
NICU reading champions
As part of the 'Stoke Reads Campaign' the Royal Stoke University Hospital partnered with Stoke-on-Trent City Council to fund
special story packs
for infants in the Neonatal Unit.
Since October 2017, Reading Champions from Stoke-On-Trent library services have been visiting the ward to talk to parents about the pack, share reading recommendations, as well as songs and stories. The hospital hopes by encouraging families to read to their child in the ward, reading will become part of their daily routine, and they'll continue to share stories long after their child has been discharged.
Free books for disadvantaged children
Canterbury Imagine
is a book scheme that aims to provide children in disadvantaged areas with a free book every month until their fifth birthday. Book-gifting through Canterbury Imagine is focused on the Canterbury and Midland Road areas of Bradford, and the charity also fund books for 'looked after children' in the care of Bradford Council.
Has your community got a similar scheme? Having access to books has many advantages for babies and children, including long-term literacy and enhance parent/child bonding. Why not consider signposting parents who you think would benefit from free books to the Canterbury Imagine project, or a similar charity so that they can have the best possible start?
Book Buddies
We've all heard of the use of Pet Therapy dogs, well the
Pawzitive
project is using dogs to help young children who are struggling with their reading. The scheme is supporting children who have lost their confidence, are reluctant to read aloud and falling further behind their classmates, having come to fear reading.
Volunteers visit schools with specially trained dogs, children then take turns sitting with the dog and reading out loud to him. The idea being that the child relaxes in the company of the dog and stress is reduced, "not only improving their reading but also their self-confidence, social interaction and engagement in other subjects." What a fantastic way to grab a child's imagination and help instil a love for books and reading!