10 March 2018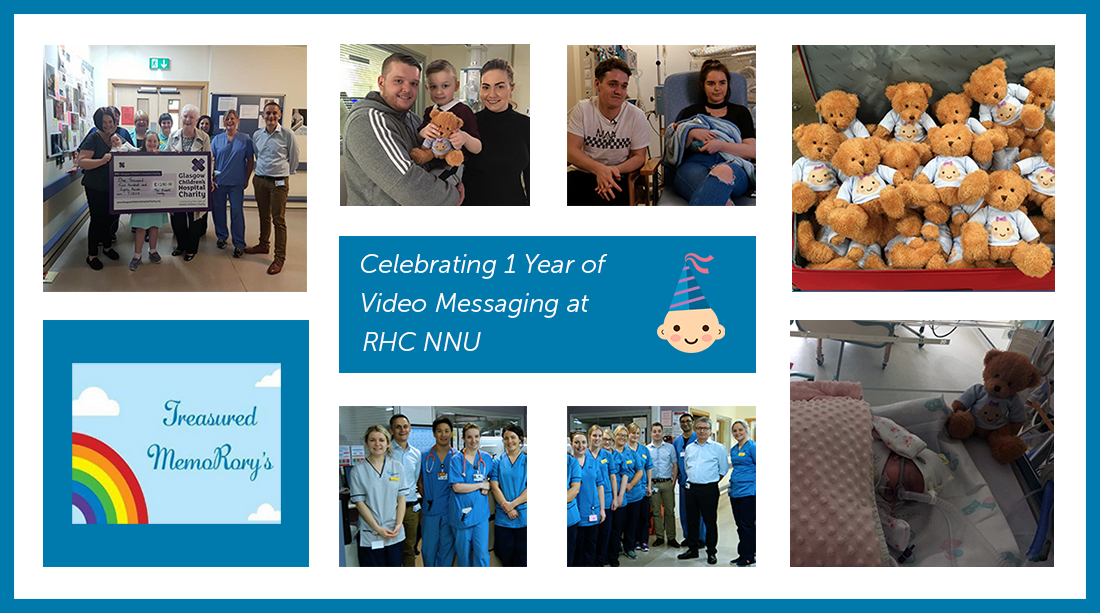 One year ago today the Neonatal Unit at the Royal Hospital for Children, Glasgow, launched vCreate to help parents of premature and poorly babies stay up-to-date on their baby's progress with video updates sent directly to their smart device.
Dr Neil Patel, Consultant Neonatologist at RHC NNU, reflects on why the unit decided to introduce video updates: Dr Neil Patel, said: "The idea for video messaging came from a dad of one of our patients. He used video updates at work and asked if we would consider video messaging so that he could receive updates on his baby's progress when he was not able to be in the unit."
One year on, and the unit has signed up over 200 parents, and the service continues to receive excellent feedback from parents.
Neil continues: "The vCreate Neonatal Video System is a huge success. Families tell us that they love to receive videos of their baby from staff, when they can't be here in the Neonatal Unit; they feel more involved in their baby's care and less anxious. The success is also down to the staff, they put so much care and thought into the videos to help parents feel relaxed and make sure they don't miss those special moments. We're delighted with the success and progress over the past year and looking forward to supporting many more families with video messaging in the future."
To celebrate the success of the project, RHC NNU held an anniversary event this weekend, where unit staff and vCreate presented parents with a commemorative vCreate teddy bear to mark the occasion.
Ben Moore, Founder of vCreate, said: "Thank you to Neil and the team at RHC NNU for welcoming us back to the unit to mark this important milestone. We are thrilled that vCreate has been a success story here in Glasgow, and that so many parents continue to benefit from the vCreate videos. I would also like to thank the
Glasgow Children's Hospital Charity
, and Stephanie-Jane-Taylor, Founder of
Treasured MemoRory's
, for funding this service on behalf of the unit."
Staff at the unit say that they have been overwhelmed by the support and generosity of parents who are fundraising for more tablet devices so that other parents can benefit from the same video updates that they received. Danielle Currie is one parent who aims to raise £2000 to fund new iPads for the unit.
Danielle, explains why she decided to fundraise: "Our twins were born 16 weeks early and were taking to the NICU straight after birth, we got videos every night about how the twins were doing, unfortunately our little boy passed away at just 11 days old. We still have all the videos that the nurses sent us and we look back at them all the time; we will always have these memories and they give us a lot of comfort."
To show your support for Danielle's fundraising campaign, visit her
JustGiving page
, and donate whatever you can. Your donation will be gratefully received.