19 April 2017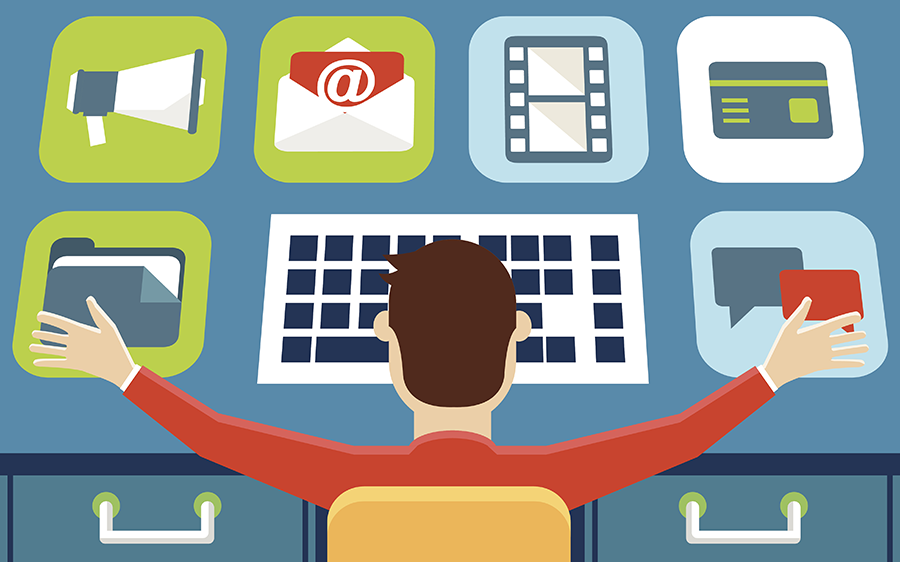 Technology is an enabler for change across many industries, but with so many tools at your disposal how do you weed out the fads from the trends, and ultimately invest in the marketing tools and technologies that will help your team do a great job?
This is a question that needs answering for marketers, soon, because the data would suggest that we are becoming like magpies; collecting tools, without having sufficient knowledge of how to use the tech, and perhaps even more worryingly, what business goals will they help us address.
A recent MarTech survey of 270 marketing professionals, from multiple industries, revealed that nearly half of respondents said there are too many technologies for them to choose from. The average number of tools at 16, and over 25% of respondents said that they use over 20 tech tools.
Marketers in particular are under pressure to stay on top of the latest tech - 49% of marketers surveyed by the CIM feel as if they need to reinvent the customer experience to keep the pace. This goes some way towards explaining the rapid accumulation of tools; that said, if the ROI on the tools you are investing in isn't clear, and the tools are complex - you could end up at the bottom of the pile whilst you attempt to stay at the top of the game.
Ben Moore, founder of vCreate says: "Choosing martech needs to align absolutely with clear business deliverables. There's little use in impulse buying a tool that you'll later regret, because you find they are getting underused or are no longer aligned with your digital strategy."
Tools acquired for marketing purposes need to be simple to use and allow you to respond to change meaningfully. It also makes sense to take a wider view when weighing up alternatives. Are you looking at a single-use tool, or could the tool you are evaluating be used in tandem with the other tools in your tool-kit to deliver greater value?
To narrow your search we've shortlisted four trends that are making waves in the marketing world, and some tools that will help you stay ahead of the digital curve:
1. Video
Video marketing isn't new, we've been watching commercials for decades, and that's unlikely to change. Online and mobile video is now a vital method of communication with customers, beginning to overtake the long-standing television adverts. Now video marketing is moving in a new direction with personalisation tools like vCreate, the self-service video platform that empowers users to generate their own video content on the fly.
2. Data Analytics and Monitoring
Keeping track of traffic to your site or the number of views on a video is one thing, but technologies have developed to provide a granular-level view. You can now track a whole sales process, from how a visitor arrived on your site, through to what pages they looked at, and the videos they watched, using Google Analytics. In addition, there are a host of monitoring tools available, including ISpionage, that lets you spy on your competitors' keywords and ad copy. And, Topsy and Social Buzz that enable monitoring of social conversations and social sentiment, respectively.
3. Interactive Content
Most marketers would agree that brand engagement and creating content that generates a positive response from their audience is key. Interactive content opens up discussions and is gaining more traction across all markets. Polls and surveys help brands establish a deeper connection and provide insights into customers' wants. Polldaddy and SurveyGizmo are two examples.
4. Personalisation
More and more consumers are expecting personalisation from businesses. Marketing directed to an individual customer's preferences; adding their name, location and time-based information, are all powerful. In the retail sector consumers are 40% more likely to buy more from retailers who personalise the shopping experience across channels, according to MyBuys.
Self-service video marketing platforms are revolutionising account-based-marketing, enabling marketing and sales teams to create compelling customer experiences and emotional connections earlier in the sales cycle.