01 September 2017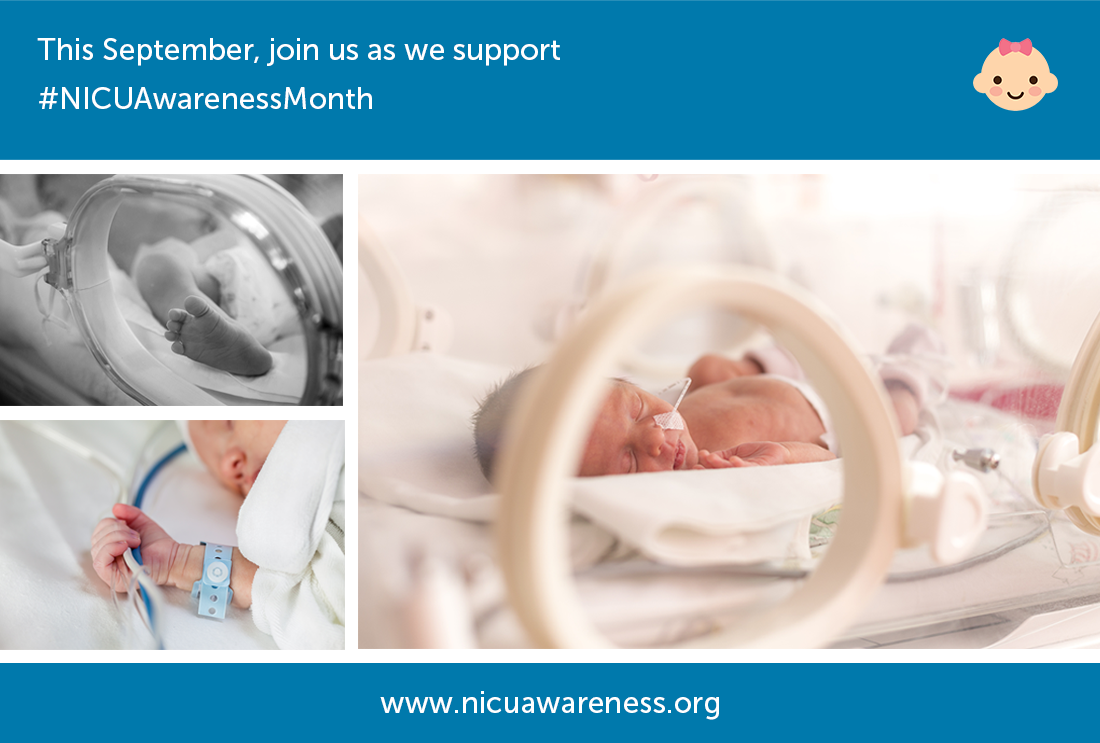 This September, organisations and individuals around the world will show their support for
Neonatal Intensive Care Awareness Month
, an initiative established by Project Sweet Peas in 2014, that provides an opportunity for communities to honour families who have experienced a stay in an NICU, as well as the amazing medical staff who care for them.
Project Sweet Peas is a non-profit organisation co-ordinated by a team of volunteers, who through personal experience have become passionate about providing support to families of premature or sick infants and to those who have been affected by pregnancy and infant loss.
Additionally, the month-long campaign that you can follow on social media with hashtag #NICUAwarenessMonth, also seeks to amplify the voices of NICU families and encourages parents to share their stories to help other parents.
Anyone considering getting involved with Neonatal Intensive Care Awareness Month, will find a heap of helpful resources and suggestions in this free
toolkit
.
Here are some of the ways that you can help to spread the word:


Host a play party for an NICU


Organise a parent night out or reunion event


Take a September Selfie and send it to nicuawareness@projectsweetpeas.com
.

Share your story to help other preemie mums and dads


Say thank you to the nursing team that cared for your baby whilst in the NICU
We think this is a wonderful initiative, and will be doing everything we can throughout the month of September to raise awareness across social media; we hope you will join us. For more information about #NICUAwarenessMonth and how you can get involved, head to
nicuawareness.org
.