22 November 2019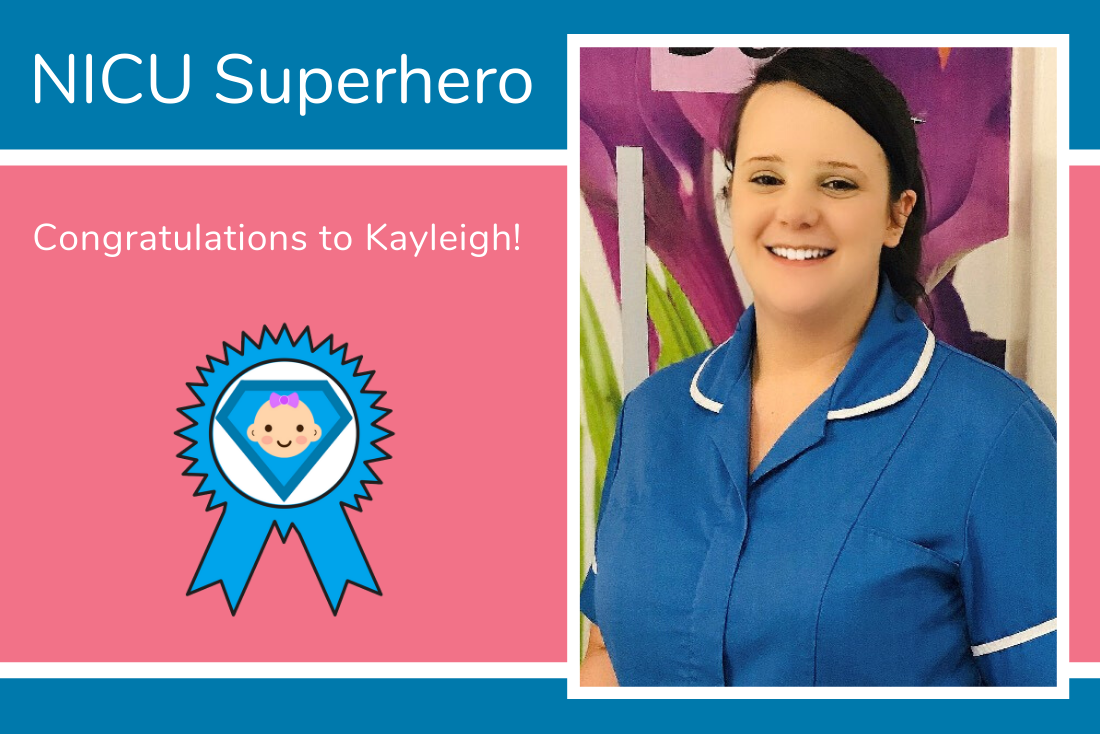 It's that time of the week again, it's time for us to reveal another parent nomination for our NICU Superhero Award!
We invite the parents of babies born prematurely, or poorly and requiring a stay in the neonatal unit, to come forward and share their thanks for those who cared for them. Each babies' journey is different and they can spend days, weeks and sometimes months in the hospital being cared for until they are well enough to go home. The vital role that neonatal staff play in caring for these babies and supporting their families during this turbulent time, cannot be understated and it's truly heartwarming to read so many kind words from mums and dads who have experienced this excellent care.
So without further ado, let's share today's nomination. Sarah's daughter Lily was born prematurely at 34 weeks and 1 day gestation, with a congenital heart block. Lily was cared for in the neonatal unit at Leeds General Infirmary and Sarah would like to say a special thank you to a member of the neonatal team there:
"The nurse I would nominate as my NICU Superhero is Kayleigh Rawlinson at Leeds General Infirmary.

When my daughter Lily was born in July 2019, we were lucky enough to have Kayleigh caring for her for three days. During this time she went above and beyond … getting her an outfit to wear as nothing I had was small enough, getting books, a blanket and the octopus for my daughter to play with.

Kayleigh was also reassuring to myself and tried to encourage me with the early stages of motherhood. She is a lovely young lady and a credit to the LGI."
Congratulations to Kayleigh! Thank you Sarah for sharing your experience, it's great to see Lily looking so well these days. Sarah has shared some photos of Lily and you can view them on our
Facebook page
.