11 October 2019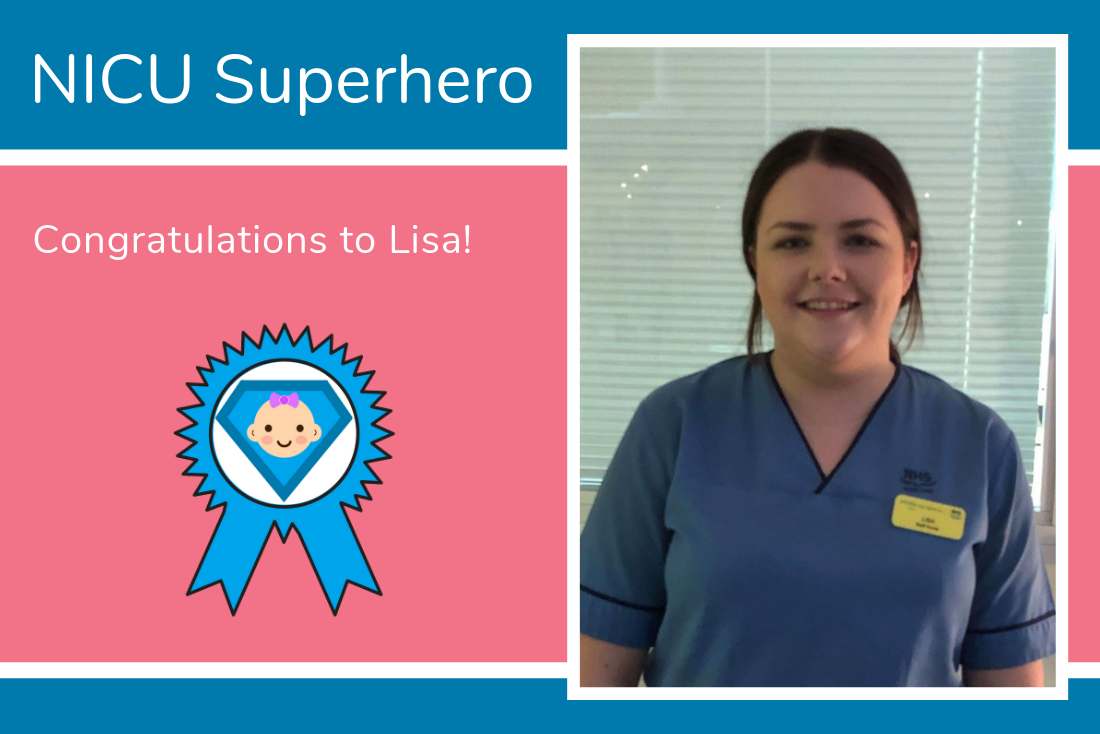 Lindsay Chalmers' little girl Georgia has been in the neonatal unit for over 100 days now. We can't even begin to imagine what that must be like for her parents and big sister, but the good news is, she will hopefully be heading home very soon.
Lindsay wanted to say thank you to a particular member of the neonatal team at the Queen Elizabeth University Hospital in Glasgow, here is what she told us:
"I would like to nominate Lisa Summers who works in the NICU at QEUH in Glasgow. My daughter Georgia is in the NICU there and her time so far has been made much more bearable because of Lisa. She makes us feel welcome and we can talk to her easily and not just about all the medical stuff. She is a great nurse and I think she deserves credit for her hard work.

Lisa absolutely loves her job and goes above and beyond what she needs to do. Thanks to her, we had our first hold of baby Georgia after four weeks of waiting. She made sure I was comfortable and took lots of photos for us, we are so grateful as they are memories to cherish forever.

We as parents, feel comfortable when Lisa is on shift, knowing she will be taken care of and be settled while we are away looking after our other daughter. We also love that she takes time out of her day to send us a little video so we can see how our girl is doing and it truly does mean a lot to us."
Since Lindsay first got in touch to share her nomination, Lisa has left the neonatal unit. Lindsay told us:
"Lisa has left the unit now and works for Transport and she moved my girl from Glasgow to our local hospital in Livingston. She is a wonder woman and we are so grateful for everything she has done. Georgia is due to get discharged home on Monday after 118 days in hospital."
Well done Lisa! Thank you Lindsay for sharing your nomination and little Georgia's story. We wish Georgia the very best of health going forward and hope that she does indeed head home with you and your family soon.
Would YOU like to nominate a NICU Superhero?
If you'd like to nominate your NICU Superhero, drop us an
email
and let us know. All NICU Superheroes will receive a
NICU Superhero rosette
, certificate and of course, a big shout out on our social pages/virtual high five!
Neonatal units, let parents know about the award
We have designed a poster which you can print off and display so that more parents can learn about our search to unmask those NICU Superheroes out there. You can
find the poster here
.