13 December 2019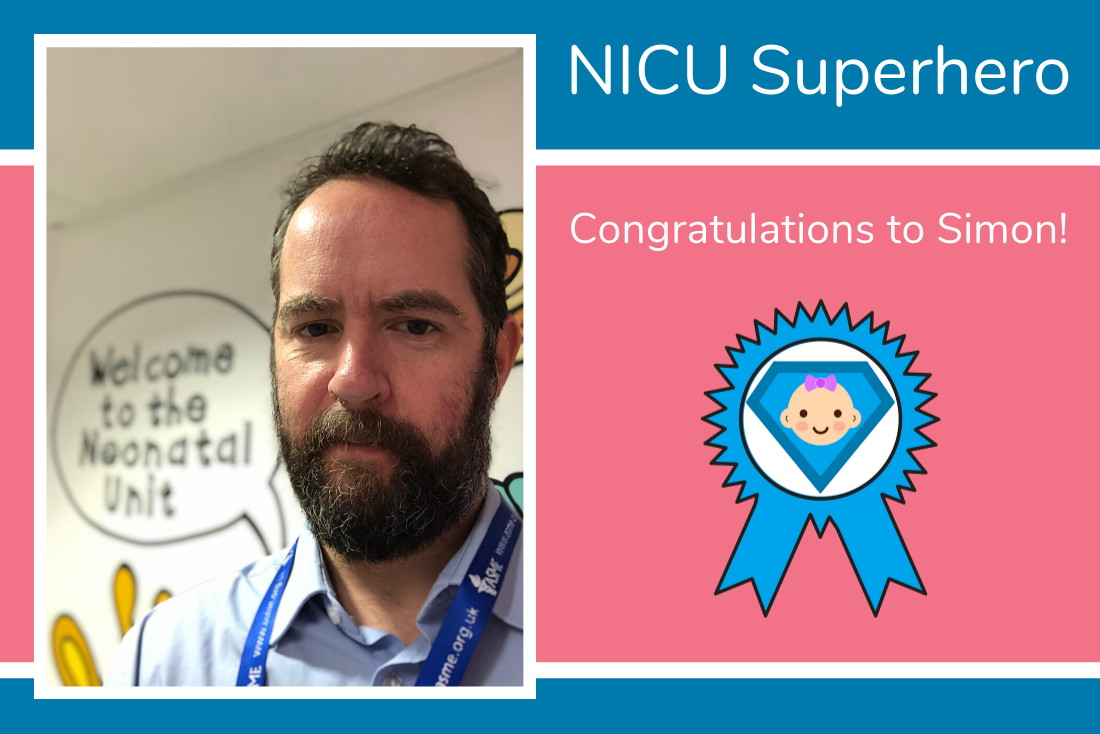 This week's parent nomination for our NICU Superhero Award comes from Blake and Flynn's mum, Haley Stocks
Haley's two boys Blake and Flynn, were both born prematurely and cared for at King's Mill Hospital, Sutton-in-Ashfield. Tragically, her first son Blake passed away when he was just 5 months old due to a rare heart condition. Haley told us that this painful loss lead to a constant need for reassurance when her second son Flynn was also born too soon - and understandably so.
Following Flynn's early arrival, Haley told us that her NICU Superhero never faltered and was consistently supportive. Let's find out who that was:
"I would like to nominate Dr Simon Rhodes at King's Mill Hospital, he really is truly fabulous, extremely empathetic and such a great guy. Above all, he is an awesome Doctor, a true superhero and an inspiration to many.

Simon cared for my second born child Flynn, who was born prematurely at 32 weeks gestation and weighed just 3lb 9oz. He was on the neonatal unit for 4 weeks and Simon was amazing, communicative and very approachable. He provided excellent aftercare and went the extra mile to reassure very anxious parents right up until Flynn was 3. I couldn't rest without his expertise for the first 3 years.

I approached him when I was concerned about the little things and he always checked Flynn over for me and was very reassuring. That kind of care was imperative for me and helped me to relax, he really is fantastic."
What lovely words, congratulations to Simon! Haley tells us that Flynn is now 4 years old and doing amazingly well. You can view some photos of him over on our
Facebook page
.
Calling all neonatal units
Why not let the parents in your neonatal unit know about the NICU Superhero Award? We have designed a poster which you can print off and display so that more parents can learn about our quest to unmask those NICU Superheroes out there. You can
find the poster here
.