06 March 2020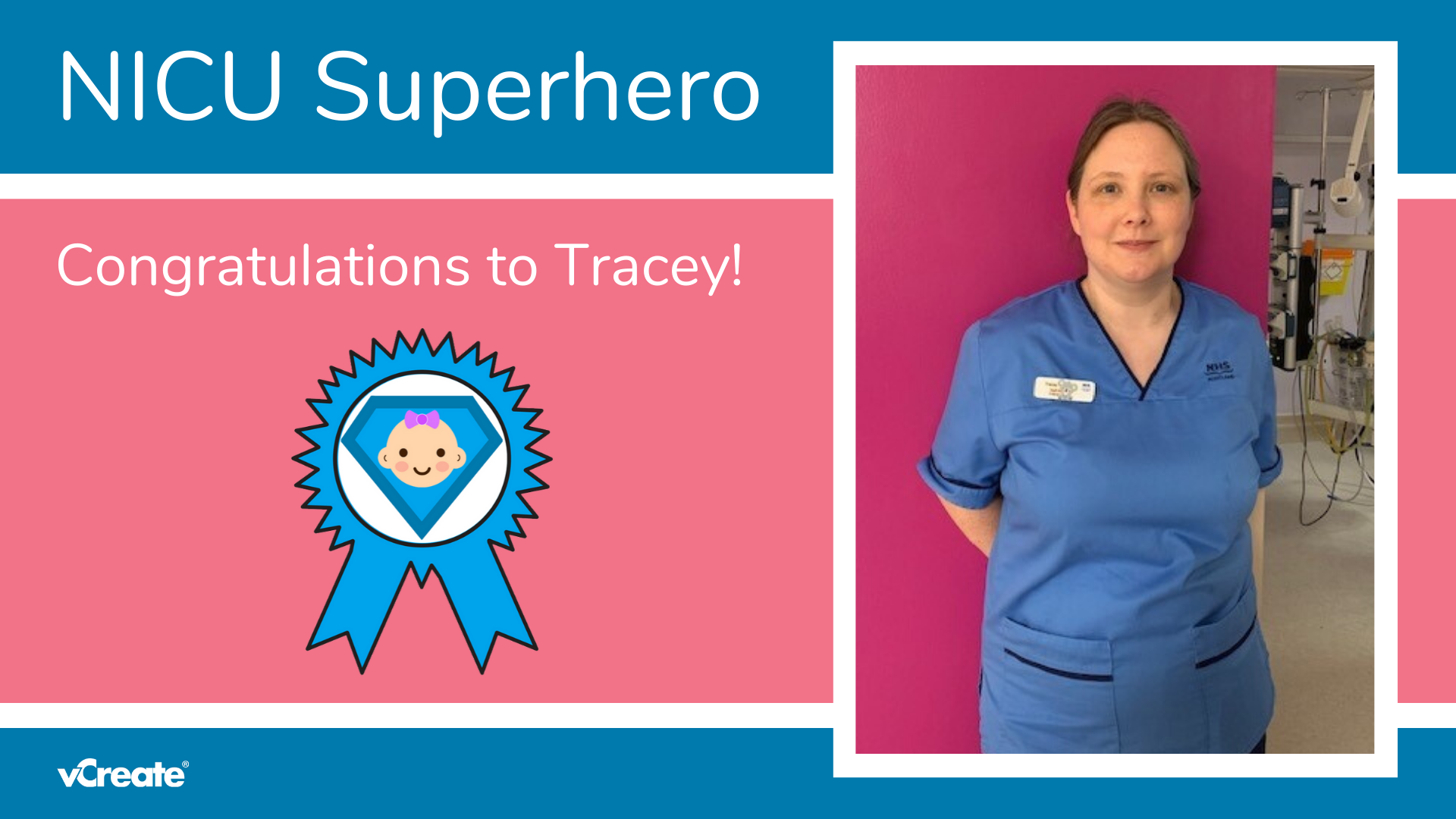 It's Friday once again, so it's time to reveal another parent nomination for our super duper NICU Superhero Award!
Congratulations to today's NICU Superhero, it's Tracey Hughes from the Royal Alexandra Hospital in Paisley! Tracey has been nominated by Freddie's mum and dad Jodie and Bryan, they got in touch to share their experience on the neonatal unit, following the premature birth of their little boy. Here's what Jodie told us:
"My baby Freddie was born at 32 weeks in April and was looked after by the wonderful staff at the Paisley Neonatal Unit. I would love to nominate Tracey Hughes as she looked after Freddie from when he was around 10 days old.

Tracey did not need to take time out of her busy day to help me but she did. She was there when I sobbed my heart out, she answered all my questions, even when I asked the same ones day after day.

She looked after Freddie like he was her own and I felt completely at ease leaving my tiny baby in her care. She is an angel and we are forever grateful for her support and care."
Congratulations Tracey! Thank you to Jodie for sharing her family's experience and for sharing some delightful photos of Freddie from his time on the unit and now, you can see them all
here
.
Join the search for NICU Superheroes!
To let the parents in your neonatal unit know about our NICU Superhero Award, we've designed a
poster
which you can print off and display so that more parents can learn about our quest to unmask those NICU Superheroes out there.