14 December 2022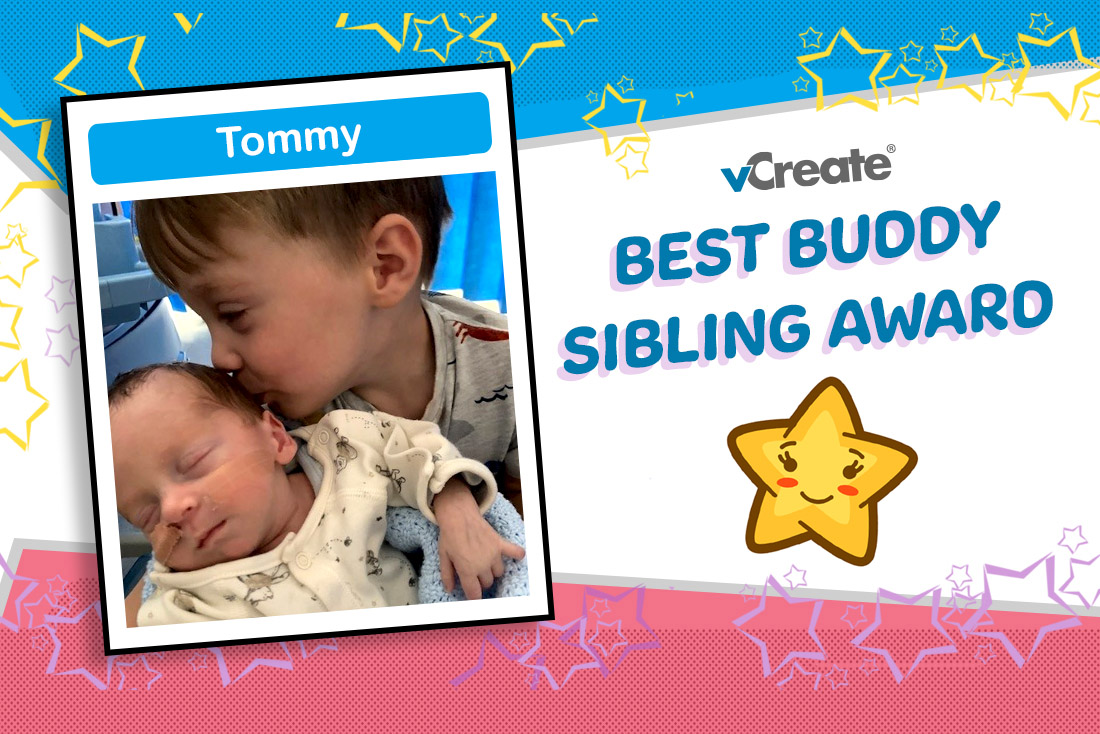 Jen has nominated her amazing little boy, Tommy, for our Best Buddy Sibling Award!
When Tommy's brother, Rafferty, was born at 31 weeks gestation, Tommy proved to be the best big brother.
"When my waters went at 26 weeks, I was transferred to a hospital 2/3 hours away from home in the middle of the night.

During this time, Tommy stayed with his Grandma and although he had a great time, it was really hard for him (and me) to be apart for a week.

Once I returned home, I was limited in what I could do. I couldn't even pick him up and give him a big cuddle.

Rafferty was born at 31 weeks and Tommy dotes on him.

We spent a lot of time in the NICU with the same amazing nurses that cared for Tommy when he was born at 26 weeks gestation (3 years prior).

Tommy really is the best big brother and we are very proud of him!"
Wow, Tommy! You really are a superstar.
Your Mummy and Daddy are so proud of you and Rafferty is so lucky to have such an incredibly brave big brother.

Do you know a super brother or sister?
If you know a brother or sister that has been really brave whilst their sibling has spent time in hospital, you can nominate them for our award. Send us an
email
with a photo of them, their name, and why you would like to nominate them.