05 October 2022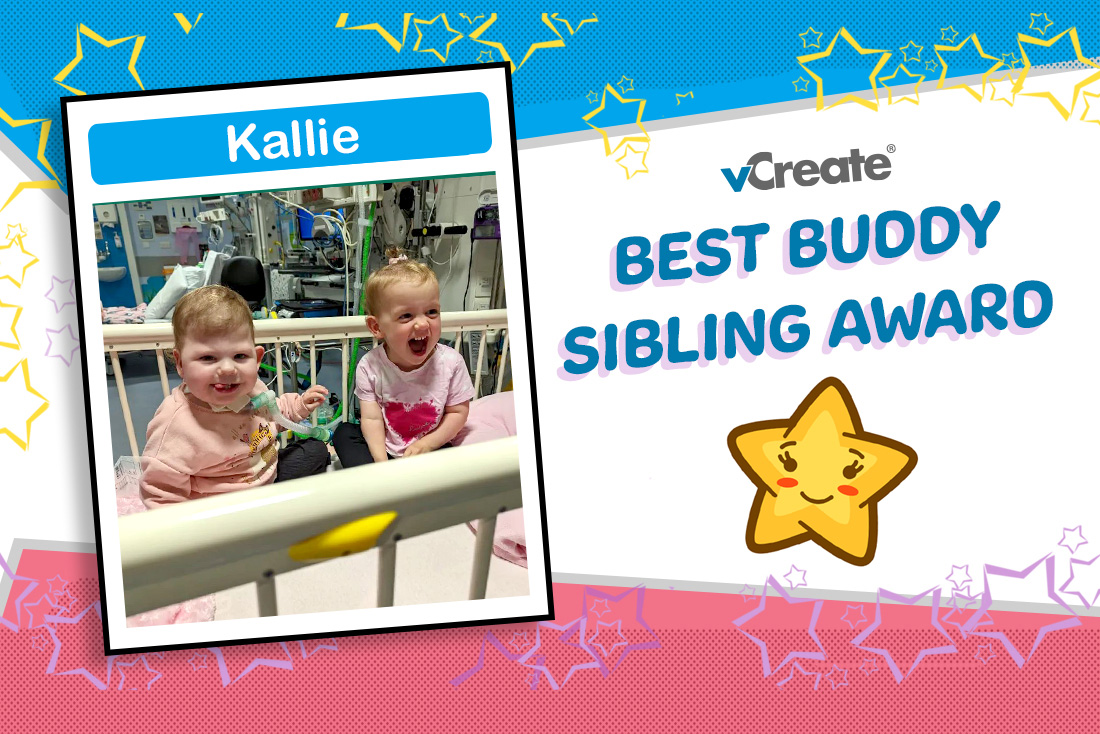 Lauren has nominated her little girl, Kallie, for our Best Buddy Sibling Award!
Kallie's twin sister, Kaelah, has spent her whole life in hospital, meaning that Kallie has had to adapt to hospital life too.
"Kaelah was born with congenital diaphragmatic hernia (CDH) and was born very sick as a result of this.

Due to COVID restrictions, Kallie and Kaelah weren't able to be together for months on end so I always worried about their bond as twins.

Now they're almost two and their bond is stronger than I ever imagined.

Kallie is such a caring girl.

She is so careful with Kaelah's tracheostomy and feeding tubes.

Kallie loves to give Kaelah lots of kisses and cuddles and she's even learnt to help out with some of her medical equipment.

Kallie spends every day by Kaelah's side in hospital. Watching them develop their bond further and play together is just beautiful.

They're the best little duo and Kallie is the best sister ever!"
What a moving nomination.
Kallie, you make your family so proud every day!
Kaelah is so lucky to have such a caring and kind sister.

Do you know a super sibling?
If you would know a brother or sister that has been extremely brave while their brother or sister is in hospital, you can nominate them for our award! Just
email
us with their name, a photo of them, and a bit about why they are so brave.