17 February 2021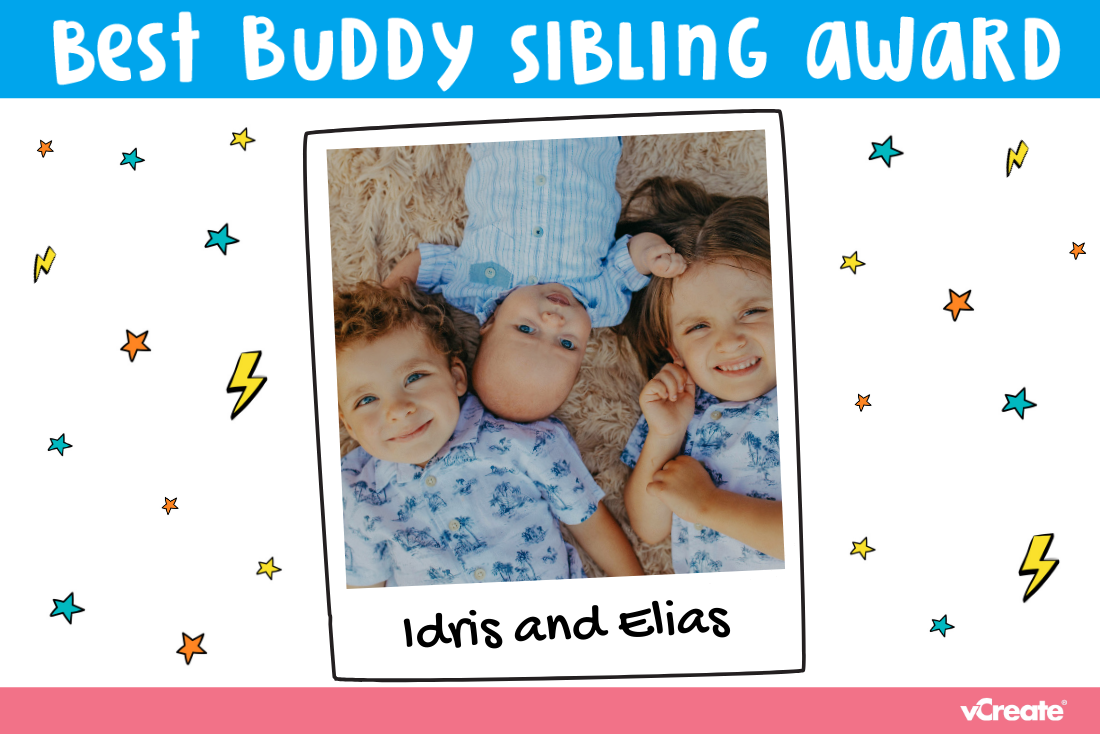 "Caring, loving, protective, attentive and understanding."
This is how Egle, Idris and Elias' Mum, sums up her incredible boys.
Egle has nominated her sons, Idris and Elias, for our Best Buddy Sibling Award. They were both superstars when their brother, Noah, spent time in the Princess Royal Maternity Hospital in Glasgow.
"The boys are in love with their new sibling! They are both always so caring and wanting to help out. I just love watching their relationship with Noah blossom.

Idris and Elias were both so patient whilst their brother was in the hospital and they couldn't wait to have him home.

They have been great brothers and I really think they deserve to get appreciation for the patience and understanding they have had through it all."
Congratulations to both of you! You sound like wonderful and caring big brothers. Noah is very lucky to have super siblings like you! Your certificate and goodies are in the post for you.
Our Best Buddy Sibling Award
Do you have a super special sibling in your life? If you would like to nominate someone for our award,
click here
and fill in our nomination form. We love making a big fuss of all the super siblings out there!