14 May 2021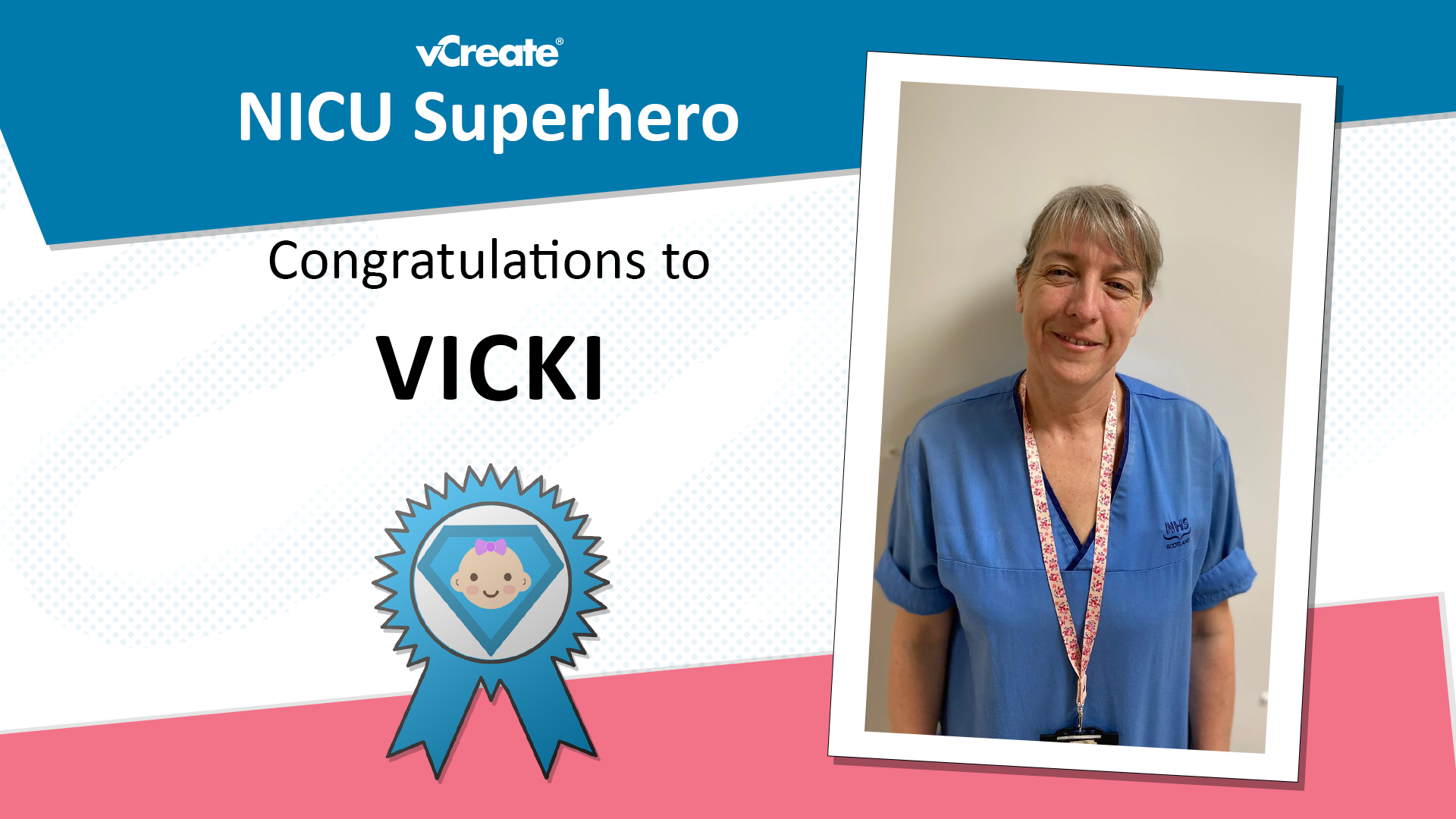 Emily has nominated the lovely Vicki from Ninewells Hospital for our NICU Superhero Award this week.
Vicki became very special to Emily and her family during her son, Cody's, 22-week stay in the neonatal unit.
"Vicki was the first person I saw after the birth of my son, Cody. She was excellent at caring for him in a time when I have never been so scared.

Vicki always had a listening ear, even at silly o'clock in the morning! I would have never thought to ask someone to take photos, but Vicki was always offering which I am so grateful for.

Vicki really deserves to be recognised for her hard work and caring soul.

We will always be in awe of Vicki and the team at Ninewells Hospital for all the help and support they gave to not just Cody, but to me in what was a scary and unexpected time of my life.

Not all superheroes wear capes!"
Congratulations, Vicki! Your caring soul and hard work are so incredibly important to families going through challenging times, like Emily's.
Well done to the brilliant team at Ninewells Hospital, too!
Nominate a NICU Superhero
If you would like to say a big thank you to a member of the neonatal team, keep an eye on our
Facebook
page for details of when our NICU Superhero Award nominations are open!