31 July 2017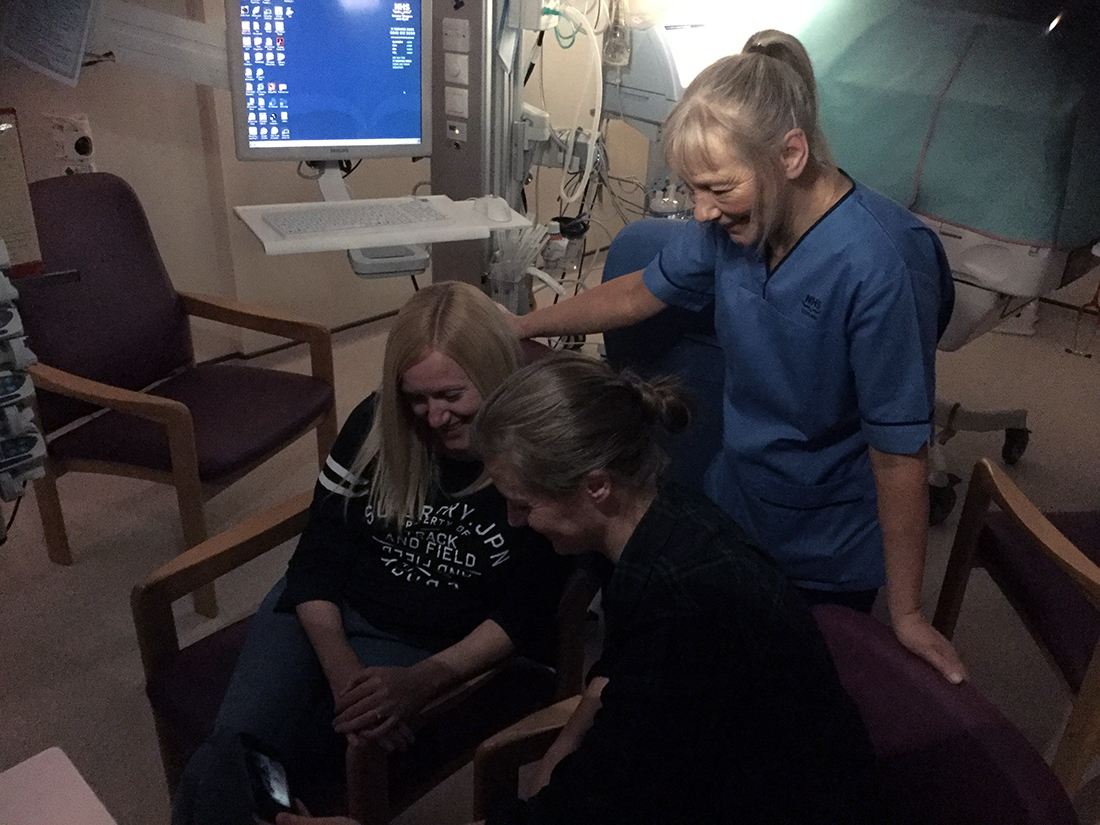 Many enterprise marketers would be surprised that lessons in innovative communications can be learned from the public sector, but when it comes to video, they really can. Like the impact and simplicity of personalised video.
When it comes to driving innovation, and embracing the digital revolution, the NHS has, by its own admission, some way to go before it gets up to speed with the rate of change in other sectors. Beverley Bryant, Director of Digital Transformation at NHS Digital, says: "The organisation needs to carry out a cultural revolution, and be far more responsive to the needs of customers."
There are however pockets of the NHS, often led by frontline medical staff, that are ready to look outside of the NHS for solutions to the challenges their patients face. The Royal Hospital Neonatal Unit in Glasgow is an excellent example. The hospital introduced pioneering video technology in May to help parents of premature and sick babies stay connected. The personalised video project started by RHC NNU, is thought to be the first of its kind in the UK, and its success is in the process of being replicated by other neonatal units.
The nursing team at RHC NNU identified times when parents are not able to be by their baby's cot side as an additional source of stress. And, following positive feedback from parents, the neonatal unit piloted an online video platform that would enable nurses to record video messages securely and send them to parents.
Mums and dads of babies 'born too soon' are understandably often stressed and frightened. The strength of patient-nurse and patient-doctor relationships are tested to the maximum, as parents of premature babies turn to the neonatal team for support. The team at RHC NNU now use video messaging for all babies on the unit, and parents love the reassurance the solution provides.
In addition, to helping parents stay connected and improving family-integrated-care, video updates have also helped parents to form an emotional connection with their child.
What's the purpose of sharing this story with you? Stick with us, because we've selected three of the tactics that RHC NNU used when implementing their personalised video project, and have organised these into transferable benefits for enterprise marketing managers:
1. Speak to your customers before taking a decision that affects them
Before the neonatal unit chose to start using an online video platform, they didn't get swept away on a wave of enthusiasm for the latest marketing tool du jour. They asked the parents and nurses whether they thought it was a good idea. It's your responsibility as a marketer to make the customer's journey easier, so ask your customers for feedback. Customers will appreciate your transparency, and you'll get an honest view.
2. This neonatal unit had a clear strategy for video content, and you need one too
Following a visit to Mount Sinai Hospital in Toronto, Dr Neil Patel and his team observed the very latest in family-integrated-care, and on returning to the UK developed a plan for how their unit would become more family-centered. It was suggested by the RHC NNU medical team that video would solve multiple challenges; including improving communication between staff and parents, as well as helping to connect parents and babies. The popularity of video is accelerating, and marketers need to take a wider, more strategic view, of how video will address organisational challenges.
3. Building emotional connections has lasting benefits
The medical team at RHC NNU understand how important it is for parents of babies in a neonatal care unit to form a bond with their child. Mothers of premature babies that receive video updates from the unit say that it helps them feel closer to their baby. In the same way that the power of personalised video is being used here in an acute healthcare setting to trigger an emotional response, the potential of video to build deeper, more meaningful, relationships with customers is lesson number three for marketing managers. And it's simple too.
It's not often that we can say that the NHS is ahead of enterprise when it comes to adoption of new technology, but when it comes to using personalised video to connect with their customers, UK enterprise is just rising from the blocks, whilst the NHS is strides ahead.
For a free whitepaper on the benefits of emotional connection in healthcare and enterprise, head to
vcreate.tv
. Highlights include: How the NHS use video messaging to build stronger emotional connections, and an opportunity to hear from staff and parents at the Royal Hospital for Children, Glasgow.