10 May 2017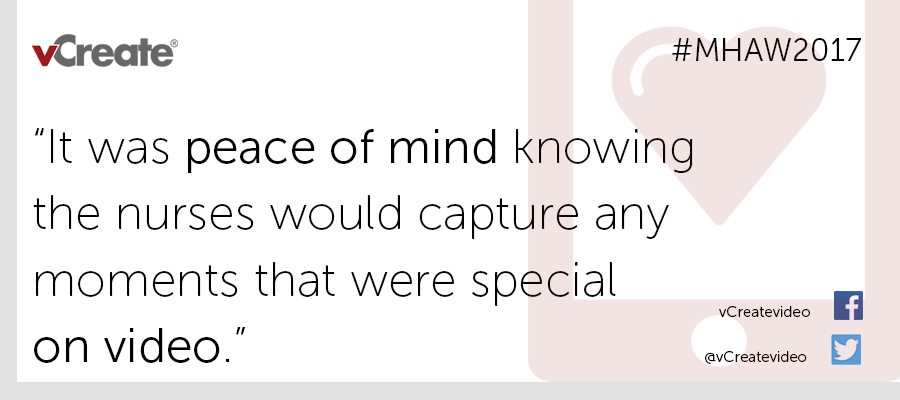 For mums and dads of premature babies, receiving the news that their baby is going to be born earlier than expected can be a frightening and stressful time. And parents are more likely to experience mental health problems as a result. According to Bliss, the UK's special care baby charity, 40 per cent of mothers of premature babies are affected by postnatal depression soon after birth.
During the first few weeks and months after a baby is born, parents develop a bond with their child; however, for parents of premature babies, seeing their baby as much as they would like to sometimes isn't possible; because they live far from the hospital, have work commitments, or need to care for other children. These factors place additional pressure on parents, and can negatively impact on their well being.
Neil Patel, a Consultant Neonatologist at the Royal Hospital for Children, observed similar challenges at the neonatal unit in Glasgow and looked to technology to help. Now in tandem with #MentalHealthAwarenessWeek, and following a successful trial of video platform vCreate, the unit will offer video technology to all consenting parents.
Neil said:
"Many parents of our patients are not able to be with their baby in the Neonatal Unit all day; video updates are a brilliant way of providing reassurance to mums and dads during a stressful time because they can actually see their baby and ask questions."
Sarah Clark, whose daughter Skye, is a patient at the unit, was one of the first to use vCreate as part of the trial:
"As a mum of a baby that was in NICU 90 miles away from home, the vCreate videos greatly helped dampen my anxiety when I needed to go home for the night to spend time with my eight year old daughter. It was peace of mind knowing the nurses would capture any moments that were special on video; even catching the monitors on the videos with the ever improving numbers. I spent time sharing these special videos with my daughter and partner, it was such an emotional time when Skye was in the transport incubator ready to come home, and it was uploaded to our account for dad to watch and get the best surprise . I hope the videos go nationwide so all NICU parents can benefit from the reassurance these videos provide."
The project at the Royal Hospital for Children in Glasgow is thought to be the first in the country to provide extra support to parents with video. Ben Moore, founder of vCreate, says:
"We are thrilled to have been chosen by Neil and his team to deliver this project; it's incredible to see our technology being used in such an inspirational way."
Could you help mums and dads of premature babies during #MentalHealthAwarenessWeek and in the future? Join the vCreate community on Facebook
vCreateVideo
and campaign on Twitter using hashtag #NHSvideotech, to see video technology in use at hospital near you. Or, for more details on sponsorship, get in touch on 0333 121 8422 or via
theteam@vcreate.tv
.