15 April 2019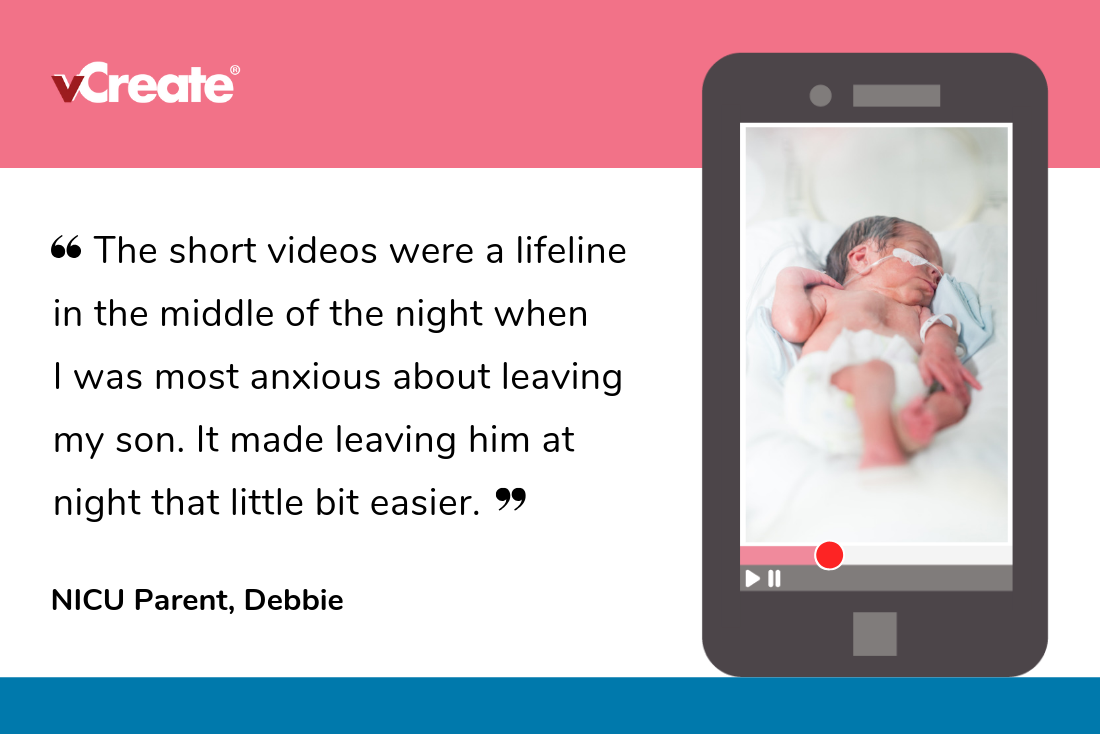 Today marks the launch of the UK's first ever
Neonatal Mental Health Awareness Week
, a week dedicated to highlighting the importance of support for the mental health and wellbeing of parents and staff in neonatal intensive care units.
When babies are born prematurely or with health complications, they can spend days, weeks and sometimes months in the hospital receiving specialist care, and this can have a lasting impact on parents and families. According to
Leo's
, the charity behind the week of awareness,
"Research has shown that parents who have had a baby on a neonatal unit have a much higher likelihood of PTSD, postnatal depression and anxiety disorders, long after they have left the NICU. They are often dealing with multiple losses and impact on their lives and relationships with others."
The stress and anxiety a parent can feel when their baby is in the neonatal unit, is only compounded when they cannot be together, and parents cannot be by their baby's side 24 hours a day. Those parents who have other children to care for at home can be away from the unit for longer periods of time, and in some cases, parents can
live many miles away from the hospital
. Dads often need to return to work shortly after baby is born, and can feel enormous pressure to battle on, despite worrying about their partner and baby in the hospital.
A
survey carried out by Leo's
ahead of this week of awareness, asked parents, families and healthcare professionals a number of questions and we recommend you read their
report
in full. Regarding the issue of separation anxiety,
78% of mums and 25% of dads named separation from their baby as one of the most traumatising experiences in the NICU
.
We are proud to be able to help parents during this incredibly difficult time, with our Secure Video Diary helping to keep parents connected with their babies when they are apart. Neonatal and paediatric staff can record short videos of baby using a tablet or iPad, and send them to the parent's phone via text or email. So far staff across the UK have made over 15,000 videos of children and babies, capturing many 'firsts' along the way, such as
baby's first bottle feed
or first bath.
Video Updates Helping to Reduce Separation Anxiety
In March 2019, vCreate surveyed parents of premature and sick babies and children in neonatal and paediatric units who have received vCreate video updates, to explore whether parents felt there was a connection between receiving the updates and their own mental wellbeing. When asked if they thought receiving video updates from the unit helped to reduce separation anxiety,
98% of parents stated that it did
. When asked if they would recommend video updates to other parents, again,
98% of parents answered that they would
.
Kaitlin, a parent that has received video updates said:
"As a young mum of only 21, everything from my little boy being took away, to the beeping and the heat from the monitors, everything in the neonatal unit was all very new, daunting and overwhelming. Having the vCreate gave me such comfort and support, knowing that while you don't have the opportunity to look after your baby at that given moment, you're also not missing out on anything as it's all being videotaped. Really lovely idea."
Parents were also asked if they had a favourite video which they had found particularly comforting when they were away from the unit and we will be revealing their responses (along with other additional feedback received) on our
Facebook
and
Twitter
pages throughout this week and the coming weeks.
vCreate Secure Video Messaging is now in use in 30 neonatal and paediatric units across the UK and in Australia, with more due to launch over the coming months. The system is
funded
by a network of generous charitable organisations.