01 May 2018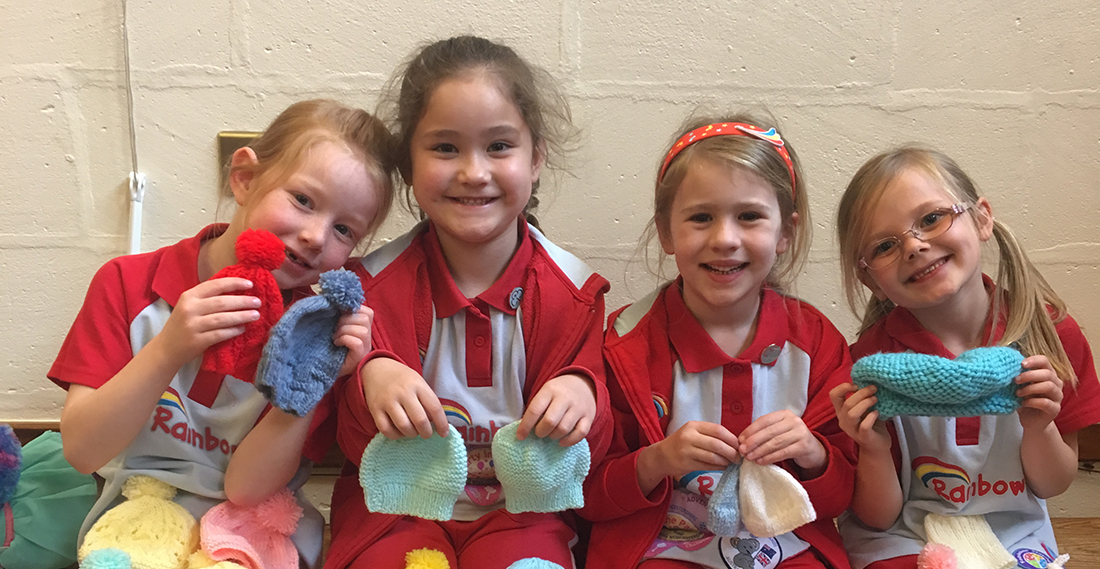 A knitting campaign that launched at the beginning of April to find volunteer knitters to make hats for premature and sick babies in Neonatal Units has tripled its original campaign target.
Neonatal Units across the country already benefit from the work of Preemies UK, a charity that encourages knitters and crocheters to make handmade cardigans, hats, blankets and toys for premature babies around the UK. The organisation is run by Shelley Mitchell through the
Preemies UK Facebook page
.
Over 30 organisations and groups signed up to the 'Make a Hat for a Preemie' campaign and the organisers
Preemies UK
and
vCreate
have so far received over 300 hats, with more expected to arrive at project headquarters over the next few days.
Hats are especially important in Neonatal Units, because babies can lose body heat quickly and have more difficulty generating heat to warm up.
Shelley Mitchell, Founder of Preemies UK, which is based in Worcestershire, said: "We have been overwhelmed by the positive response to the campaign. I would like to thank everyone who took part in 'Make a Hat for a Preemie'; you should be very proud of yourselves."
Shelley highlighted the outstanding effort of Girlguiding Worcestershire: "We originally set a campaign target of 100 hats by 2nd May; then a few days ago we got a call from Debbie Carter, the group leader at 1st Wychbury Senior Section, saying that her group had made 140, so that was our campaign target reached from just one group, it's amazing."
Another group keen to get involved was 2nd Hagley Rainbows. Their group leader, Maxine Wyeth, said: "I am so pleased and proud of my Rainbows participating in such a worthwhile cause."
The hats received by Preemies UK will be sent to Neonatal Units across the UK to ensure that babies are kept warm whilst they are receiving specialist care.
Sarah Handley, Marketing Manager for vCreate, said: "We are thrilled with the response to 'Make a Hat for a Preemie'; this is the first year that we've run the campaign, and we now have our sights set on 2019 and a bigger target. I would encourage all of our volunteer knitters to carry on their great work!"
It's not too late to join 'Make a Hat for a Preemie' and add to growing hat tally for 2018; or if you are interested in supporting
Preemies UK
on a long-term basis, the charity would love to hear from you! Preemies UK is always in need of hats, octopuses, booties, blankets and cardies.